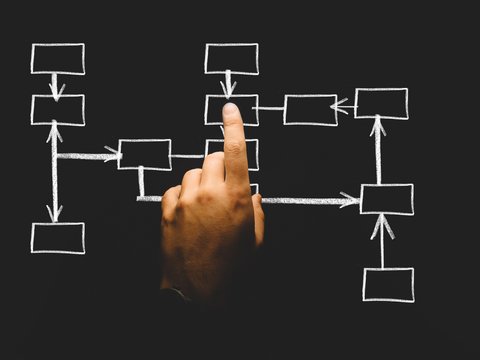 Rights- and Role-Management with JobRouter®
Manage approvals digitally - the approval matrix
Employees repeatedly come across a large number of work processes in which approvals are critical to business success and must be handled with care.
Approvals play an important role in many different business processes that employees encounter time and again. They range from simple approvals such as a leave request or expense report sent to a supervisor to complex approval workflows based on the four-eye principle, such as when approving a budget.
For such approvals to be issued smoothly, rules and responsibilities must be defined in a company. This is the only way for employees to obtain the required approvals from the persons who are responsible and provide them with the correct information.
A clearly defined approval workflow covers the following aspects
Documentation of the process
Forwarding the process
Review of the process
The approval matrix is a decision table in JobRouter®. Here you can define roles that can approve cost changes according to a defined level.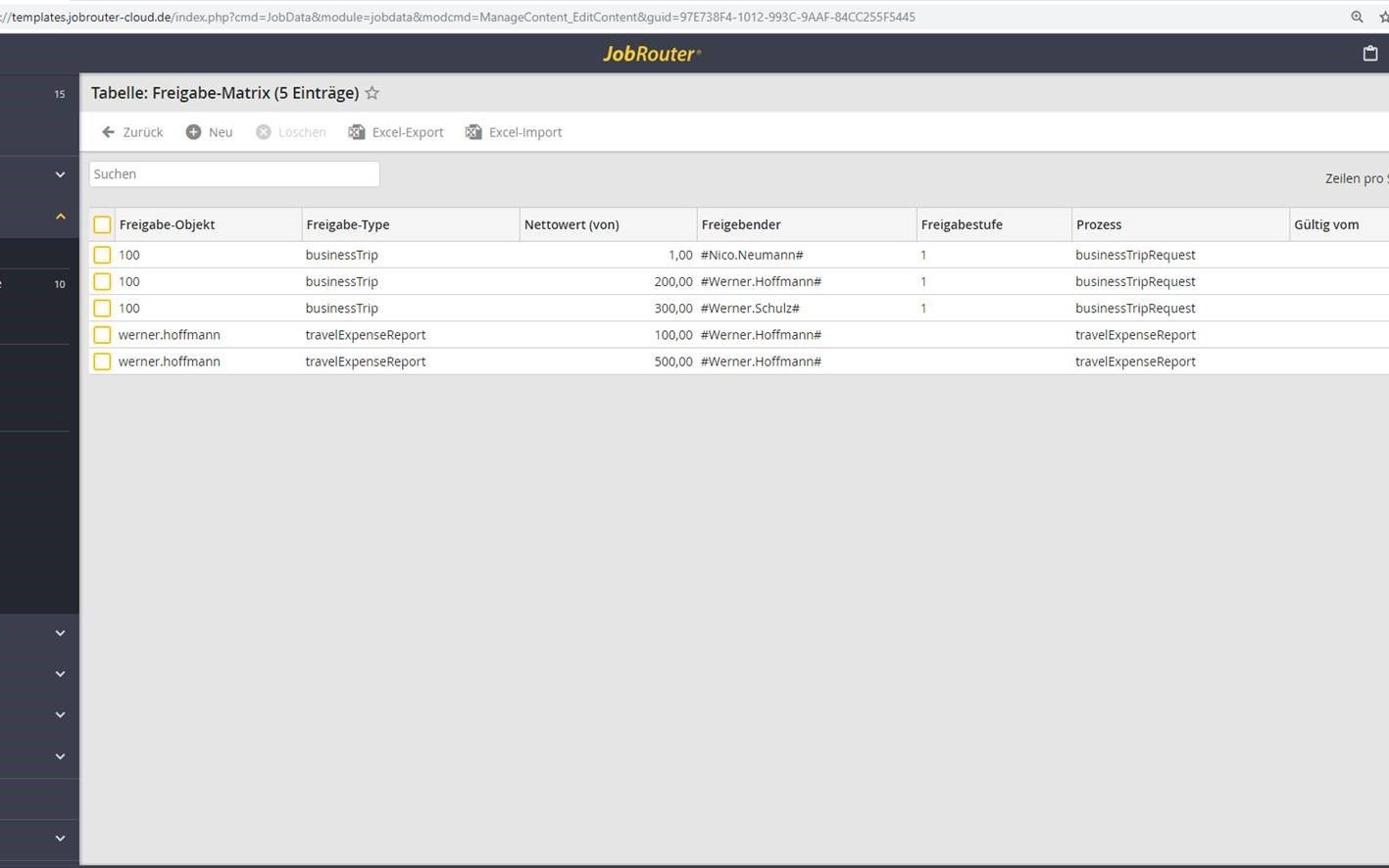 Documentation of the process:
Complete documentation of the process flow is a key point for business processes that require approval. Similar to a checklist, it must be clear at all times what information was available when a decision was made and what exactly was checked when approval was granted. JobRouter® creates an overview that summarizes all approval processes.
Forwarding the process:
The second key point for a reliable approval process in a company is the mapping of a well-defined organizational structure. In an organisation chart, it is possible to determine which persons are active in a certain area of the company and which roles they fulfill in different places. The JobData-Approval Matrix stored in JobRouter® can be used to define which persons in the company are responsible for which processes and how many approval levels you might need.
Approval according to the dual control principle:
The actual approval and release of an operation is carried out by checking the process flow according to defined rules. These rules can vary in complexity depending on the company and type of approval. A typical example is approval according to the dual control principle. This means that approval must be obtained from at least two different actors. For example, in the case of budget releases or security-relevant processes, you can ensure that the approval was only given after a repeated release.
Rule-based approvals:
Rule-based approvals are a special case of the dual control principle. In addition to the calculation of a itinerary, other transaction-specific criteria can also be used here. For example, in a business travel workflow all requests with an estimated costs less than $200 can be configured for automatic approval. This type of rule (threshold value) is defined in the approval matrix described above.
Learn more about digital process automation with JobRouter®
Digital Process Automation

Eliminate information silos and gaps with JobRouter®

When you are looking for an integrative, flexible and scalable approach to your digital strategy, make room for change.

Digital Process Autoamtion

Control complex workflows company-wide with one digitization platform

Invoice Processing, Rights and Role Management, Audit Trails - Good business processes need to be much more than just digital

Digital Process Automation

Lean processes – What does this mean?

Processes are streamlined using the JobRouter® digitization platform and optimized for digital work.