Bring future of work to the table
Content management has never been smarter
Company-wide, device independent, always available.
Digitizing and filing documents is a thing of the past. With the JobRouter® Digital Process Automation Platform you get everything from your content. For example, review and process accounts payable invoices directly on the monitor, approve them and save everything in the integrated JobRouter® archive in a revision-proof manner. Thanks to the flexible rights and role management, you also benefit from improved traceability, control and compliance and the ability to react efficiently to organizational changes.
Documents are part of your business work, but not every business process. This requires a rethinking of your digital strategy and a system that allows for this change.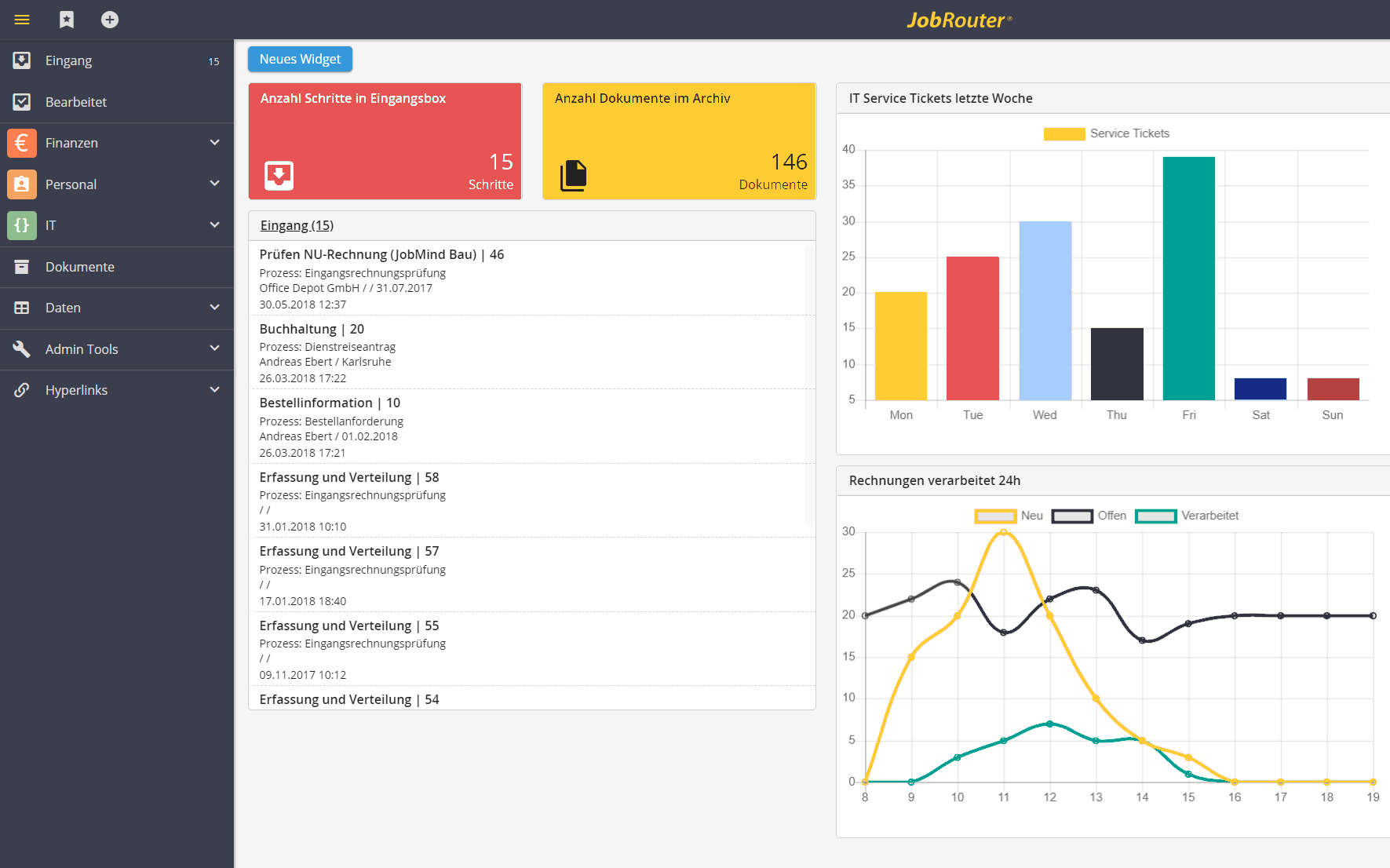 Work with your documents – networked in one feature-rich platform!
Resubmission and revision of documents

Many documents in everyday business have to be regularly checked, modified and released again. For example, these could be process descriptions or procedural instructions. A process that in many companies is coordinated manually or by e-mail. Easily digit

Document approval

Daily contracts, offers, press releases and many other documents are created and often require the cooperation of several colleagues.

Candidate management

Personnel files and applications must always be kept up-to-date, secure and administered, not only for economic reasons. Since GDPR, the protection of personal data has played an even more important role, which can increase the effort enormously.
JobRouter® is the integrated solution for agile document management.
JobRouter® facilitates all intermediate steps from the digitization and conversion of a document, through the extraction and correct recognition of the content to the joint creation of documents. It automates recurring processes and controls all tasks along a defined rights and role management. Review documents and requests on your preferred device, approve them with a single click or affix your signature and stamp - there are countless possibilities.
Thanks to numerous additional modules & functions, JobRouter® deployment scenarios remain almost endless.