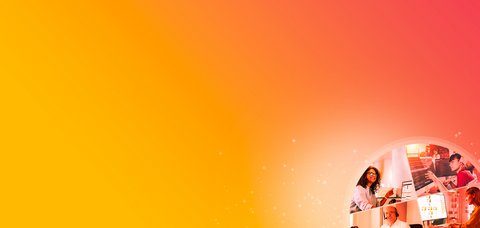 Smart.Automated. Processes.
JobRouter® Digital Conference EN | October 26, 2023
Join our conference on digitalization, best practices and future trends to keep up with your business potential!
Ticket sales for the JobRouter® Digital Conference EN on 27 & 28 October 2022 start now!
Product news, success projects of our customers, project planning, integration in a hybrid cloud, creativity training or Git connection: There is something for everyone at the digital conference. In this way, we would like to offer our customers and those interested a wide range of topics around JobRouter® and process automation. But JobRouter partners will also get insights and are cordially invited.
It's worth registering: take a look at our agenda to see for yourself.
Agenda - Thursday, 27.10.2022 - Central European Time (CET)
Product keynote | News and roadmap
JobRouter® update - tips & tricks from the practice
Accessibility for everyone
Thinking outside the box – how to find creative ideas!
Use case: Document creation, collaboration and digital signatures
JobRouter® advantages for logistics in Mercury 360 Communications with the help of Beck et al. Services
Digital transformation in the investment industry (Şeker Yatırım) with DDTECH and JobRouter®
JobRouter® Digitalization Award results and closing words
Agenda - Friday, 28.10.2022 - Central European Time (CET)
Process Automation Canvas: How to plan projects in a structured way
JobLink for Git - the link between JobRouter® and Git for you to try out
How to integrate JobRouter® in a hybrid cloud environment? Common challenges and possible solutions
Gamification results and closing words
JobRouter Event App
The JobRouter Event App is your reliable companion on the event days and turns the digital conference into a virtual highlight.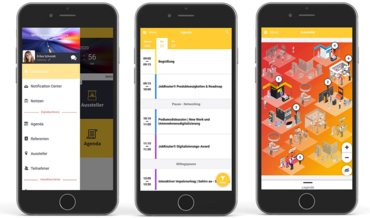 On the desktop or mobile via smartphone or tablet, you can:
Stream presentations live,
participate in workshops,
chat with us,
and have lots of fun!
Ticket sales
To attend the Digital Conference EN 2022, you need an account in our Event App and a ticket. A ticket costs 50 euros per person. Invite colleagues and get a 20 percent discount on all other tickets.
You already have an Event App account?
Great! Then please go to "Login" and log in directly to the Event App with your access data. You will then be taken directly to the registration process and ticket sales for the event.
You don't have an Event App account yet?
No problem! If you are attending one of our events for the first time, you can get there in three steps.
In three steps to the JobRouter® Digital Conference:
Speakers at the Digital Conference EN 2021
Marcus Nagel

Co-CEO

JobRouter AG

Axel Ensinger

Co-CEO

JobRouter AG

Antonina Markysh

International Partner Manager

JobRouter AG

Jasper Velders

Country Manager UK & International Partner Manager

Romy Opitz

Head of Product Development & Product Management

JobRouter AG

Stefan Weimann

Product Manager

JobRouter AG

Benjamin Jakob

Head of IT / Cloud Services

JobRouter AG

Alena Rosler

UI/UX designer and front-end developer development

Bünyamin Bir

IT-Trainer

JobRouter AG

Sarah Remmel

Creativity Expert

Şeyma Konyar

Transformation and Sustainability Director

Digital Dönüşüm Teknoloji Hizmetleri A.Ş.

Atakan Andıç

Custodian Services Manager

Şeker Yatırım Menkul Değerler A.Ş.

Dan Benta

Principal Technical Consultant

Skaylink

Brăduț Stanciu

CFO

Mercury 360 Communications SRL