JobRouter® & Zapier
Connection to more than 2000 Web Apps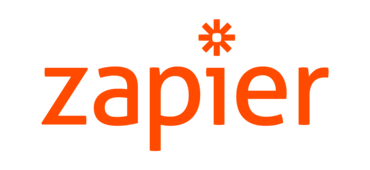 Zapier is an online platform, which enables you to automate tasks and workflows between different Web Apps. Without having to write even one line of code, you can create small workflows (so called "Zaps") simply by linking together two or multiple Apps. Zapier offers a connection to currently more than 2000 Web Apps, including, for example, Twitter, Facebook, Trello, Slack, numerous Google services (Forms, Spreadsheet, Drive,…), Microsoft Office 365, Amazon, Salesforce, LinkedIn, and many more.
Thereby, JobRouter® users have interfaces for more than 2000 Web Apps at their disposal! The individual connection of applications lapses, which saves you money and time. This enables you to automatize processes even more extensively as you may do now.
The Zapier integration consists of two components: First of all, we provide Zapier with a JobRouter® application, which enables you to start processes in JobRouter® by using Zaps. For example, the start of a new operation in JobRouter® is conceivable as soon as a reply to a Google survey arrives. Additionally, the App contains a trigger for new steps in the inbox and for new documents in the archive. Via this trigger, Zaps can be started automatically in Zapier. Example: You upload a new document in the JobRouter® archive, thereupon a Zap (a process) is automatically started in Zapier, storing the document e.g. also in a Dropbox file or in Google Docs.
Apart from that there is a system activity in JobRouter®, which you can use from within the JobRouter process via Webhooks (definable result that triggers an action) to start Zaps in Zapier automatically.