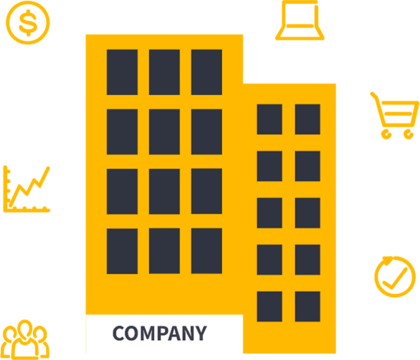 Business units & departments
JobRouter® lets the whole company work together – digitally, seamlessly, more effective.
Create digital processes and applications, depict them and benefit in the long-term: whether industry-specific or not, individual or standardized – our low-code platform helps you to reach your goals fast and efficiently! With JobRouter© you can digitize the processes and flows according to the requirements of your company. Don't accept option limitations by a tool.
The status quo is much more than just an update. JobRouter® enables traceability.

It is essential to keep the overview over financial questions. JobRouter® creates transparency.

Digitalize HR workflows with JobRouter® process automation

Your HR team has to make tough decisions. JobRouter® helps: Digitize your HR department and get inspired by our deployment scenarios: Promoting decentralization ✔ Optimized customer orientation ✔ Transparency ✔ Simplified change management ➔ Learn more

Within your purchasing team every move has to fit. JobRouter® automates the additional manual effort.

The quality of your work is your greatest asset. JobRouter® verifies your processes.

Time is money. JobRouter® maximizes the output of your sales processes.