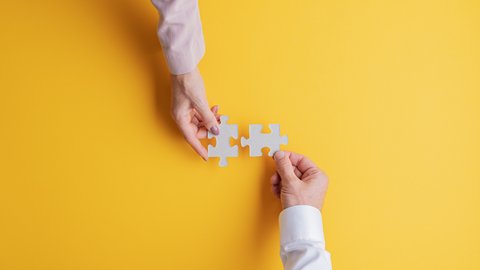 JobRouter® Integrations
Work with what you have - only better!
The JobRouter® Platform offers you besides a flexible REST API seamless integration to your existing or pre-defined IT landscape or tools.
BPM & DPA third-party integrations are simple with JobRouter®
With JobRouter®, process data may be exchanged easily with external systems including integration with ERP systems such as SAP and JDE and Document Management Systems like DocuWare. This makes it simple to control all kinds of document flow through your organization. In addition, the JobRouter® API allows project specific integration by building individual interface modules.
JobRouter® DPA third-party integrations are available either as a standard JobRouter® feature, a JobRouter® add-on module, or as a project-specific interface function. New interfaces are being developed all the time and the level of integration varies between different third-party interfaces:
Microsoft SharePoint
Microsoft Office
Microsoft Dynamics
DocuWare
SAP
Sage
Student Information Systems
and more...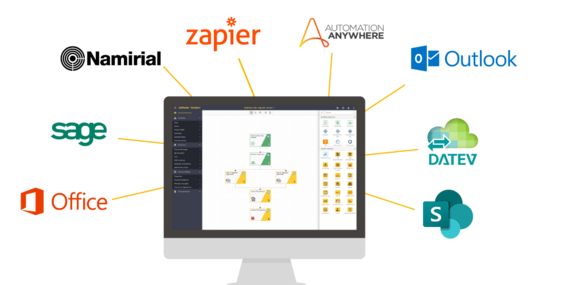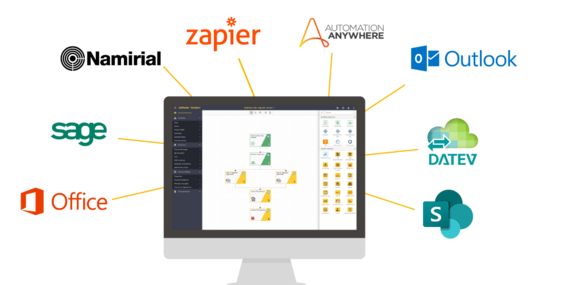 JobRouter® third-party integrations
Get the most out of your existing IT landscape and enjoy the full digital potential of your business processes! JobRouter® Digital Process Automation Platform can easily be connected to a growing number of third-party products such as ERP, CRM or ECM systems and web-based collaboration tools. Our platform fits into any IT landscape and can be connected to both legacy systems as well as given systems while obtaining compliance and transparency.
Choose from our ready-to-use JobRouter® integrations
Connect DocuWare with powerful JobRouter® Digital Process Automation workflows

Connect JD Edwards & JobRouter® to extend powerful digital business processes across the organization

JobRouter® Student Registration & Parent Portal Integrates Enrollment Data

Integrate JobRouter® process digitization with Microsoft Dynamics Applications

Integrate Microsoft documents into digital processes

Revision-proof e-mail archiving with JobRouter® and Microsoft Outlook

Connect Windows Explorer to the JobRouter® Digital Archive

Optimize digital accounting: JobRouter integration with Sage

The interaction between SAP and JobRouter®

Go beyond the boundaries of SharePoint with comprehensive Workflow Management

RPA technology in JobRouter®: Connecting third party systems without interface

Connection to more than 2000 Web Apps