JobRouter® & DocuWare
Connect DocuWare with powerful JobRouter® Digital Process Automation workflows
JobRouter® is certified for seamless DocuWare Integration! Benefit from an integrated document workflow throughout the company and unleash the true potential of your business content.
You are managing your documents via DocuWare®, the world leader in Document Management software? Now you are looking for a solution that will not only improve your document workflows but streamline your processes and boost your daily business efficiency?
Then JobRouter® Digital Process Automation is the perfect fit: Our platform is certified for native DocuWare® integration and enhances business automation by directly connecting powerful JobRouter® workflow capabilities with documents in DocuWare® file cabinets.
JobRouter® Digital Process Automation Platform is certified for DocuWare integration
Improve your document management with JobRouter® workflows
Docuware® provides integrated document management features and electronic archiving of any type of document for secure, authorized access worldwide. With the help of our JobRouter® Digital Process Automation platform you can now build seamless business processes on top of your documents. Thereby you can initiate processes with or without documents, add data and documents to a running process whenever needed and show employees the corresponding content for efficient decision making.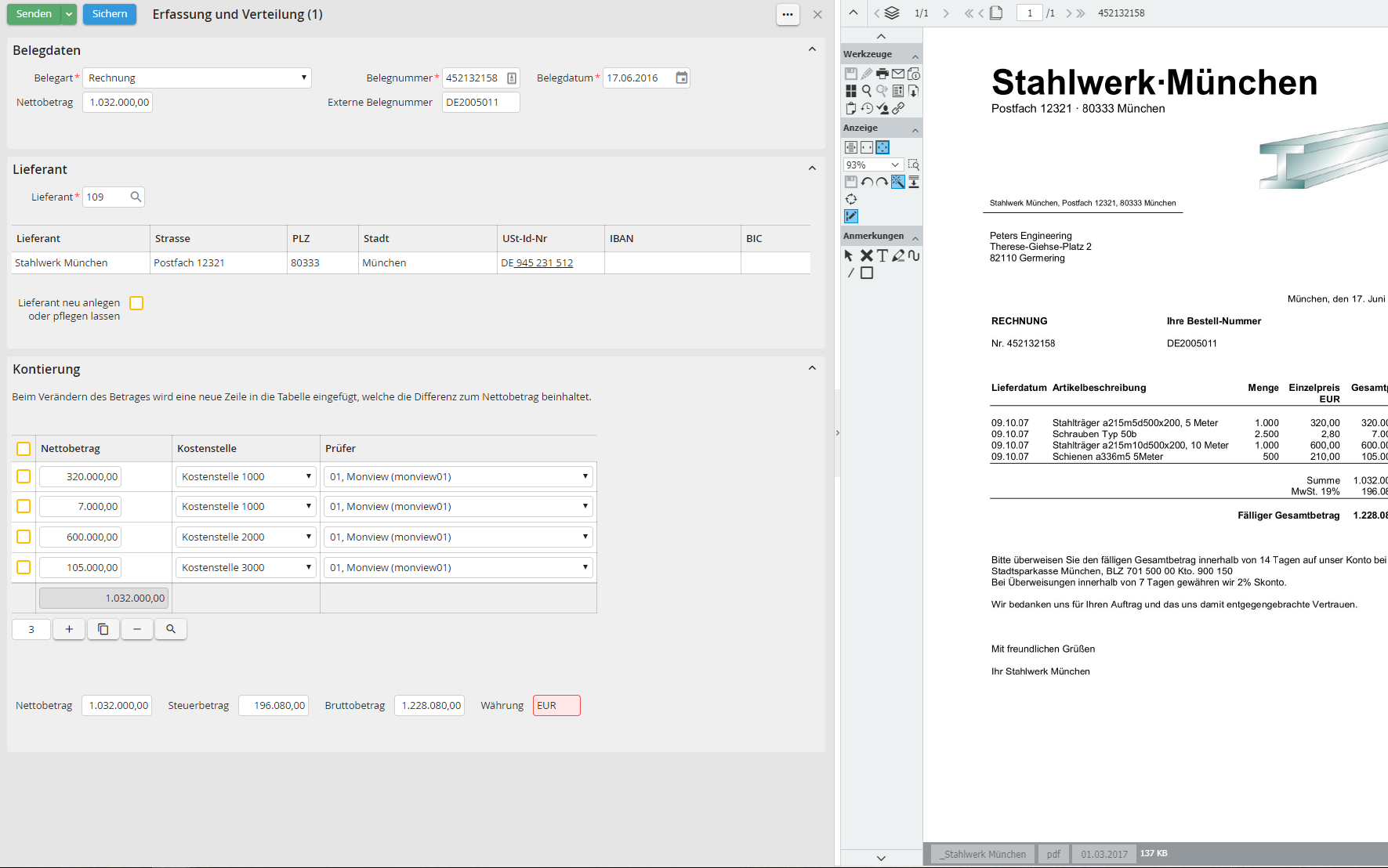 Your Value
Product features & benefits
DocuWare Certified Product
Archiving and attaching of documents in DocuWare
Archiving and attaching of PDF protocols in DocuWare
Changing index data in DocuWare
Copy and move documents
Deleting Documents
Export Documents
Display of documents and result lists in DocuWare client
Display of documents and result lists in DocuWare Internet Server
Display of documents and result lists in DocuWare WebClient
Profit from best-of-class workflow features
JobRouter® has numerous interfaces to the DocuWare document management system. These interfaces are available on the server-side as well as on the client-side. The JobDW Service acts as a background service through which DocuWare actions can be performed automatically, such as storing, copying, deleting, or indexing documents.
On the client side, JobRouter® is able to incorporate the DocuWare FullClient and the DocuWare WebClient into JobRouter so that DocuWare documents and result lists can seamlessly be integrated into JobRouter® electronic forms. All JobRouter interfaces use the certified DocuWare-provided APIs.
The integration is configured through user interfaces in JobRouter® in which data, such as DocuWare file cabinets or index fields are available. The designer of a workflow application can quickly and easily configure these interfaces.
Complete support of Docuware Cloud
With JobRouter® 4.3.7, JobRouter® now also supports the cloud offering "DocuWare Cloud". This means that JobRouter® can access all functions of the DocuWare interface that previously could only be used with the OnPremise version of DocuWare.
Access to the DocuWare Cloud can be made from the local JobRouter® installation as well as from the JobRouter® Cloud, offering the option of hybrid or completely cloud-based application scenarios.
What would you like to do next?
Module

JobDocuWare

JobRouter® Digital Process Automation Platform is certified for DocuWare integration. Seamless integration with the JobDW module.

Success Story

Five years of stable fixed costs

Manufacturer of industrial and consumer hygiene products uses JobRouter to automate AP and integrate workflows with DocuWare and ERP and Accounting applications.

Success Story

40 Processes and 30,000 users

Global automotive supplier uses JobRouter to automated 40+ processes for accounting, HR, sales and customer service operations.