The certified JobRouter® module for DocuWare
Enterprise workflow for DocuWare
Create powerful process applications — seamlessly integrating JobRouter and DocuWare.
JobRouter is the #1 Digital Process Automation platform certified for DocuWare. Native integration with DocuWare enhances business process automation by directly connecting JobRouter's powerful workflow capabilities with documents in DocuWare file cabinets.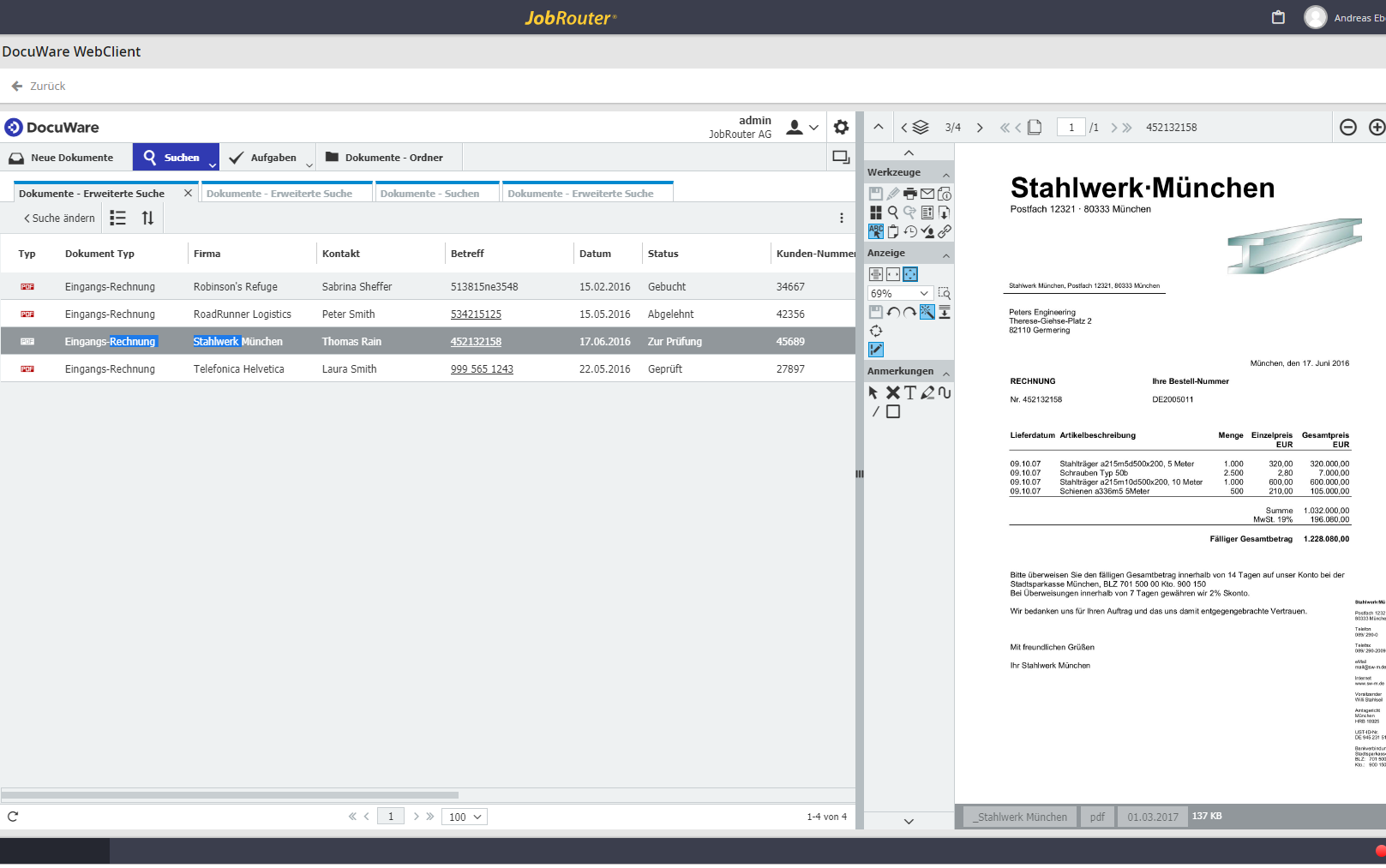 The JobRouter interface acts as a background service through which DocuWare actions can be performed automatically from within JobRouter. The Docuware viewer is pulled directly into JobRouter electronic forms and process applications, seamlessly integrating DocuWare documents, index fields, file cabinets and results lists. This allows users to execute their assigned wokflow tasks and manage related DocuWare actions from a single screen - according to their user rights:
Create, store, copy, move, delete and export documents
Archive and attach documents and PDF protocols in DocuWare
Change index data in DocuWare
Integration of DocuWare Functions: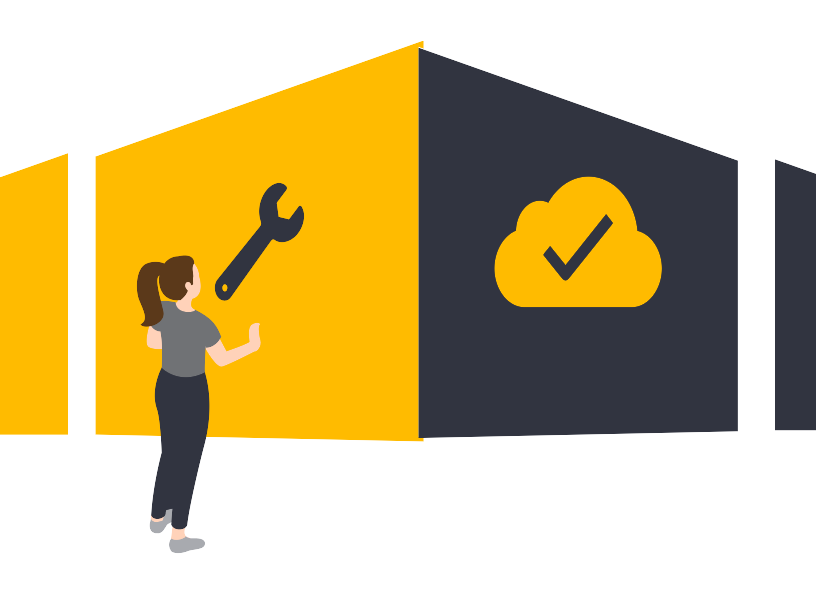 All-in-one user interface - Integrating DocuWare's WebClient and Viewer into JobRouter forms and processs:
Display of documents and result lists in DocuWare WebClient - within JobRouter Processes.
No search for documents is needed because JobRouter automatically presents all case related documents to the user.
Automating server-side functions from JobRouter — without user involvement:
Changing index data of documents in DocuWare
Archiving of JobRouter attachments into DocuWare
Archiving of JobRouter PDF audit trails into DocuWare
Copying and moving documents between DocuWare file cabinets
Attaching JobRouter attachments and PDF audit trail to existing documents in DocuWare
Exporting documents out of DocuWare file cabinets for use in JobRouter's automation functions, e.g. sending automated emails
Reading document index data of archived DocuWare documents
Deleting documents from DocuWare file cabinets, e.g. for automatic retention management