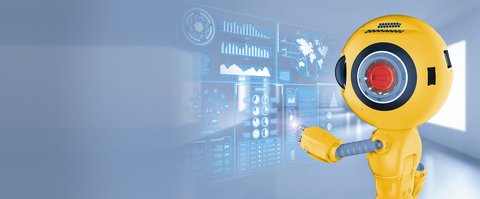 RPA technology in JobRouter®: Connecting third party systems without interface
During the digitization of business processes there is frequently an additional desire for a connection of third party systems. Through those it is possible to exchange data and documents automatically. New applications provide interfaces for this purpose, which can be integrated and installed easily. But there are exceptions: prior software versions or in-house solutions, which do not provide interfaces or where the prior solution developer is not available any more. Additionally, applications with interface implementation costs and expenses, which exceed their benefit by far or internal IT guidelines impeding or prohibiting the interface connection, may become a problem. In this cases the use of RPA represents a reasonable alternative, as here the manual interaction of the user with the affected third party application is recorded and can then be repeated by so called bots any number of times.
In cooperation with Automation Anywhere, one of the leading suppliers of robot-controlled process automation, JobRouter offers the possibility to integrate RPA into JobRouter® processes. Thereby, users can create and manage processes in JobRouter® – and it becomes possible to start any bot in Automation Anywhere out of the process to perform manual activities automatically, even without an interface.
With RPA the manual transfer of data from third party systems is a thing of the past!
Integration features and advantages
From a JobRouter process it is possible to start any bot in Automation Anywhere through a system activity, providing all necessary data
If a bot finished is task, the waiting JobRouter process is restarted and forwarded automatically
Processes can be automatized even if an interface to the third party system is missing
Processes are consistently automatable
RPA reduces time and errors
Manuel operations can run automatically
Users manage processes from the JobRouter® platform , thereby avoiding media breaks
Process transparency is ensured