Yellow your Business
20 Years of JobRouter – Digitalization is Yellow!
We're celebrating 20 years of JobRouter! That's 7,300 days of forward-looking ideas, 175,200 hours of unbeatable teamwork, and 10,512,000 minutes of pure trust from our partners and customers. We can't wait to celebrate this joint achievement in 2023, our greatest success!
Read more
More blog articles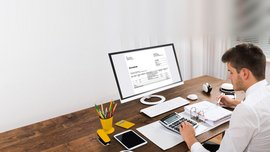 E-Invoicing - technology of the future?
Everybody is talking about e-invoicing nowadays. Read on to find out what e-invoicing is all about, what e-invoicing obligations mean for companies, the benefits you can derive from e-invoices and much more.
Read more