JobRouter Sales Partner
JobRouter partners form a strong network - worldwide
Build your digital journey on a scalable, customizable platform that will boost your business success.
Since its product launch in 2003, JobRouter® has been distributed worldwide by a steadily growing partner network. All partners are well trained in JobRouter® and are supported by the manufacturer in many ways. Our partner network consists of companies with very different IT solution approaches and different industry know-how. In this way, customers of all industries and company sizes can find their perfect partner and make optimal advantage of digital transformation.
What are you looking for?
Find the perfect JobRouter partner

You are interested in JobRouter® and are looking for the right distribution partner? Find your perfect match via our website or contact us directly!

Become a JobRouter sales partner

Are you interested in a JobRouter partnership? Our partnership models allow you easy access to the JobRouter network. Arrange an initial talk with us.

Become a JobRouter technology partner

JobRouter® is a very flexible and integrative platform that allows you to connect any system or tool and thereby enhance digital transformation.
Start solving problems today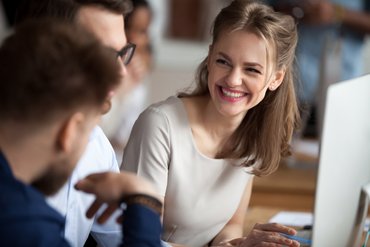 Typical productivity-improving business processes that can be implemented quickly and easily with JobRouter as your workflow software solution:
Accounts Payable
Order Processing
Purchasing
Supplier & Customer Portals
Audit Management / Tracking of Corrective and Preventive Actions (CAPA)
Expense Reporting & Approval
New Hire Onboarding