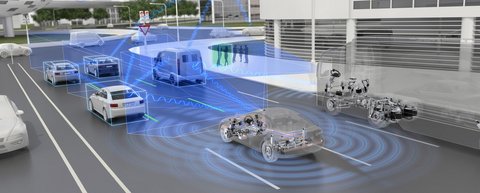 Global Digital Process Automation
JobRouter® Enterprise Edition - a global platform for enterprise-wide digitization of business processes
TRW Automotive, ZF TRW since May 2015, has been a customer of JobRouter from the very beginning. The company is facing three challenges which are both exciting and essential for the future; digital transformation, changes in the automotive industry, and the merging of two corporate cultures. Their well attuned IT team plays a key role in managing complex business processes used at more than 120 locations.
Advantages
Features of the JobRouter ® Enterprise Edition
User limitation can be expanded
speaks 18+ languages, including German, English, Spanish, Portuguese, Turkish, Finnish, Czech, Chinese, Japanese, Russian
multilingual dialogues and processes
can be connected to any interface
receives, distributes, processes and stores data and documents in cooperation with any system
can act as a data acquisition for third-party systems
includes a legally compliant archive
considers times zones
can be operated in a failover cluster
supports load balancing
test environment(s) available
Project details
Client

ZF TRW

Industry

Automotive supplier

Employees

134,000
Database

Oracle

Ongoing processes

Application for leave, ordering processes, overtime process, licensing process, special trips, AQP, education and training processes, pro-forma invoices, scrapping process, account receivable cost center allocation, business trips process, accounting control process, initial sampling process.

Planned processes

Spare part sampling process
More than 40 processes and 30,000 users worldwide
December 2015. Anytime a self-driving car is mentioned these days, it is most likely to be equipped with a ZF TRW component. Active and passive safety technology is the core competence of TRW, the fifth ZF division. Its portfolio includes functions for driver assistance and partial automation, adaptive cruise control, lane keeping and lane change assist, as well as emergency assist. The development and production center in Koblenz, Germany was bursting at the seams, which is why individual departments – including the IT department – were outsourced to buildings in the neighborhood. Here again, innovative thoughts and processes to increase productivity and value-add are thriving.
We meet the IT team which decided to purchase the workflow management system JobRouter® in 2004. Angelika Knauth, Anton Khoryukov and Markus Staudt have been working for the automotive supplier for more than two decades. Also present at the meeting are Paul Eisenbürger (Engineering Control) as well as Anne Jahn and Josef Rieser, two long-term employees of special departments.
The interview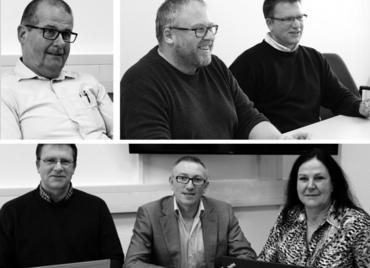 Your team has developed more than 40 processes since the introduction of JobRouter®, most of them for special departments. How did this start?
Markus Staudt: "In the beginning, we established a basis in JobRouter® with an automated approval structure into which supervisors as well as cost centers were integrated. Workflows such as overtime requests or travel requests are running through this. Lately, we have received steadily rising workflow requests from the logistics department in Koblenz. As you get to know the JobRouter functionalities, you come up with new ideas on how processes can be digitized. "
How many users are currently working with JobRouter®?
Angelika Knauth: "Anton has implemented a connection to the group-wide AD (Active Directory) via JobRouter® interfaces. As a result, there are currently around 30,000 employees working with JobRouter."
How do the special departments use JobRouter® workflows?
Josef Rieser: "For example, we are applying JobRouter® workflows in our Central Logistics department to manage special trips. Such trips or flights must be approved on short notice and processed by dispatch departments. Now, managers can approve the costs of special trips that exceed a certain amount via their smartphones. Once a week I get the reports from JobRouter®. Many processes and forms, that were edited manually and controlled by internal mail, can now be reliably tracked electronically and managed faster."
So approvals are granted via smartphones?
Paul Eisenbürger: "Yes, that is easy. Managers can reply to an e-mail from JobRouter® using a keyword and therefore approve or decline the process.
Anton Khoryukov: "There is an increasing demand for approval processes from the management team that include parallel processes with several supervisors as well. More and more managers, who are travelling around the world, are asking for the functionality to grant approvals in JobRouter® processes via e-mail.
How complex are the automated workflows for the departments?
Angelika Knauth: "Sometimes workflows are very simple. We have implemented a one-step process for our colleagues in Düsseldorf. This process consists of a single step and helps to ensure the globally correct licensing of DIN norms and standards at the respective locations. We would not have solved this problem so reliably and quickly without JobRouter®. On the other hand, some processes are very complex with up to 30 steps and require a close coordination with the relevant departments."
What are the benefits of JobRouter in cooperation with external companies?
Paul Eisenbürger: "One major project concerns complete business trip management with our test center in Sweden. Our engineers test vehicles under extreme conditions there. Instead of using Excel sheets for booking and invoicing, we now use JobRouter®, which additionally ensures the assignment to projects. My idea was to create a drop-down menu for charter flights and to integrate flight data and the place of departure, in order to exclude false entries or scheduling problems. The data is sent to charter companies and hotels for processing automatically.

Can analog workflows be mapped one-to-one? How are new workflows developed?
Markus Staudt: "A lot of people have to first learn to think logically in non-sequential processes. The departments have to do some preparatory work and fill out a form for each new workflow. For example, they have to enter form fields, sequences, approval processes, responsibilities, and mandatory fields. Also questions, such as, what happens if the supervisor declines a request, have to be clearly defined. The requirement specification consists of a presentation, minutes of the meeting and emails".
And what about changes that are requested at a later time?
Angelika Knauth: "We have an effective internal workflow design unit. External solutions require a calculation of costs. Every detail must be clearly defined in advance before placing an order, to avoid additional costs. Some details become clear only during the workflow development, despite the good preparatory work of the departments. As internal developers, we are able to react flexibly and effectively. The first form is the most important, because all data collected there is running through the entire process."

When does the special department take the responsibility for the process?
Anton Khoryukov: "The tests are run in parallel with the process development. The special departments are happy with their responsibility. The local administrator gets training or communication documents if required. They give the go-ahead and can intervene in processes and reassign steps.

The system landscape at ZF TRW in Koblenz is highly differentiated. The QAD ERP system only allows limited access from the outside which makes data exchange and the interface connection difficult. SAP is linked to the HR module and the controlling department uses General Ledger as a stand-alone solution.
What role does JobRouter® play in a complex system landscape?
Paul Eisenbürger: "While everyone needs possibilities for data acquisition, our systems aren't able to offer such functionality – but this is the strength of JobRouter®. The highlight for me, in the controlling department, is that I can collect all data in one database with JobRouter® to evaluate and continue working with it."
Markus Staudt: "The interfaces show how well an application can be integrated seamlessly. For example, I can connect databases with SQL and PHP to JobRouter®. Therefore, I find JobRouter® to be a tool that is easy to program but also flexible in complex environments."

How is the application management regulated?
Anton Khoryukov: "Since we all focus on different main fields of activities, we share in workflow development and support according to our available time. In the future, we hope for even more capabilities. We are currently converting to JobRouter® version 3, which is certainly a major project."
Angelika Knauth: "When updating to the latest version, we want to bring everything to perfection. We see a chance to rethink existing processes and to use the new potential, more than just easily transfering the data.
Integrating into the ZF Group also offers new perspectives for IT. At the top of the Merging agenda are the following items: Efficient operation procedures, lean and efficient processes, and customizability. The last point is important due to the diversity of international employees, locations all over the world, and demographic changes.
How can a workflow management system be used globally?
Paul Eisenbürger: "Many processes have to be completed outside an ERP system, like SAP® for instance . A lot can be prepared with JobRouter® and then transferred into an ERP or any other system – only most decision makers aren't aware of this possibility. The decision makers of both business and IT departments have to work together more effectively and use the complete potential of JobRouter as global workflow management system. We have a great knowledge in workflow development which cannot be found in many companies."
Does that mean that other locations are also using processes developed for the special departments?
Markus Staudt: "Most of the workflow development takes place in Koblenz. Together with the special departments, we make sure that a process can be used internationally. This way, other locations can be easily integrated into existing workflows."
Anton Khoryukov: "We have developed a special workflow MyJobRouter in order to reduce the administrative effort, which enables each employee to compile his JobRouter® processes and create his own master data. For that, the multi-lingualism of JobRouter® is a great advantage."

How can a team be established which is globally responsible?
Anton Khoryukov: "Workflow management becomes sustainable when a globally responsible team is analyzing all processes of every location. The team must be able to transfer knowledge from one location to another. The versatile features of the JobRouter® Digital Transformation Platform enable such global transfer of information that it makes perfectly sense to assign it to this task. Ideally, the workflow development is taken over by a globally located team, which considers local languages and characteristics. We do have this potential."
"We were convinced from the beginning and still are."
Looking back: How did the collaboration with JobRouter® start twelve years ago?
Angelika Knauth: "We were looking for an archiving and workflow tool. A lot of systems are like a black box. JobRouter® however is wonderfully open and has a clear set of modules that can easily be integrated when requirements change. You could start without a lot training or high costs. I really like that we can use data from other systems no matter whether they come from, such as QAD, SAP®, databases or Excel. Since implementing the first process invoice verification, we have gone on to develop 40 more processes, especially my colleague Anton Khoryukov. It's great what powerful technology you get from the JobRouter platform for such a price."

JobRouter®, the unrivalled application framework
JobRouter® - Transformation from workflow management to a global platform for enterprise-wide digitization of business processes
JobRouter® is a flexible and independent digital process automation platform to digitally transform any business process.
JobRouter® provides the perfect combination of workflow, document and data management, as well as intelligent document processing. The continuous process orientation, connection of all components and communication with ERP and other standard systems makes JobRouter® a unique application framework for digitizing your company.
With JobRouter® you can automate all business processes, guarantee adherence to your corporate rules, and ensure consistent and correct processes. The effort and cost of quality management is also reduced. You save on operational and administrative costs and free employees to focus on more essential tasks. JobRouter® offers flexible workflow management, which scales as your a business grows.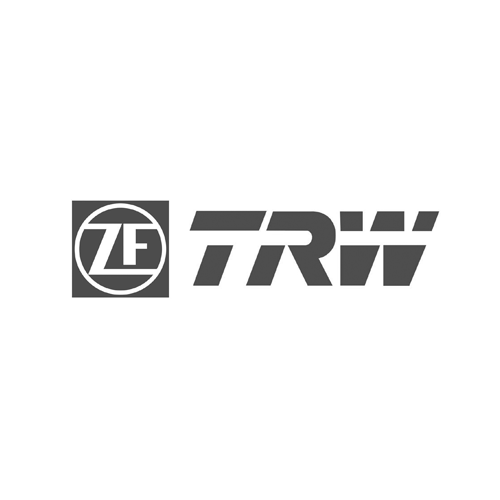 Short profile - ZF TRW
TRW Automotive has been part of ZF Friedrichshafen AG since May 2015. The company develops and produces active and passive safety technology for all major vehicle manufacturers worldwide. Founded in 1901, the company is headquartered in Livonia, Michigan (USA). ZF TRW maintains 22 technical centers and 13 test tracks worldwide. One of ZF TRW 's largest European development and production sites is located in Koblenz, Germany. ZF was founded in 1915 as Zahnradfabrik GmbH in Friedrichshafen, Germany and celebrated its 100th anniversary in 2015. The company is the world's leading technology group in driveline and chassis technology and active and passive safety technology. It has grown to 134,000 employees at 230 locations in 40 countries as a result of the takeover. Shareholders of ZF Friedrichshafen are the Zeppelin Foundation, administered by the City of Friedrichshafen, with 13.8 percent, and the Dr. Jürgen and Irmgard Ulderup Foundation, Lenförde, with 6.2 percent. ZF is one of the three largest automotive suppliers worldwide.