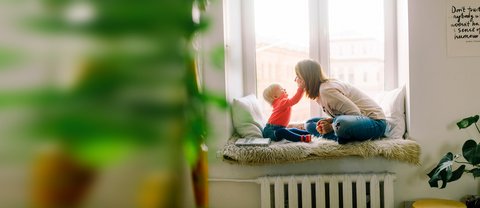 Cost savings & automated accounting
pelzGROUP transforms manual processes into digital assets with JobRouter® and profits from stable fixed costs for five years
pelzGROUP, one of the leading European manufacturers of cotton-based hygiene products and polyethylene foils for consumers and industry, experienced significant growth within the past years, not only by revenue but also by number of documents and assignments as well as by order volume. Aiming to stabilize their fixed costs and number of employees, they decided to modernize their manual processes and introduce automated accounting to the company using the JobRouter® Digital Process Automation Platform.
Challenges
Software requirements and goals for the digitization project
handle continuous growth with a fixed numer of exmployees and costs
simultaneously keep administrative burdens as lean as possible
audit automation and documentation is a paramount goal
establish automated and traceable digital processes
increase efficiency and reduce errors in the accounting department
establish an automated data record transfer to the accounting system
flexible and scalable to meet growing work loads and increasing legal demands
Advantages
The advantages of cost saving with JobRouter
… in terms of staffing
creates transparent workflows and coordinated processes
transforms database activities into automated processes
provides an overview, visibility for tasks appearing thousands of times
enables parallel working, reduces wait times, minimizes errors
is the ideal assistant for many areas: takes over numerous monitoring, controlling, and editing steps independently
arranges duties and provides access to data and tasks based on a robust authorization and role system

… from a technical point of view
enables the integration of new systems, tools, and applications with minimal programing efforts
gives web-based access from each work place and mobile device
ensures processes based on pre-defined process steps, absence and substitution management, and unlimited escalations
is the interface for automated tasks and phases (e.g. in invoice processing)
provides flexibility through scalability (assignments, users, processes)
allows process modifications and adaptions even in retrospect
processes data and documents in a choice of input and output formats
Project details
Client

pelzGROUP

Industry

Manufacturer of industry, household, and consumer hygiene articles

Employees

750

Instances

116,000 per year
Database

Individual ERP, Finance Accounting Software Diamant, DocuWare

Ongoing processes

Accounts Payable processing, outgoing invoice process with invoice attachment, email invoice process, first production, delivery note process, sales of waste material, order releases, bank statement processing

Planned processes

Investment requests, training certifications, monitoring and management of QM documentations, starting with JobRouter ® testdrive up to the production process
Five years of stable fixed costs with JobRouter©
Since 1984 "products for a better live" have been created by the pelzGROUP, a manufacturer of household, industrial and hygiene products. Using cutting-edge technologies, they produce high quality products from cotton, nonwoven materials, and foils for consumers and industry. Among the most famous brands manufactured by the corporate group are Q-tips, Pely, and Cosmea. The pely-plastic GmbH & Co. KG subsidiary was awarded the "Environmental Economy Award" for its climate-friendly, resource-saving manufacturing methods of household foils.* Managing director Dr. Nikolas P. Bastian was recognized with the "Family Business of the Year" award for his commitment to sustainability, the local community, and social responsibility. **
To handle the continuous growth and simultaneously keep administrative burdens as low as possible, the PelzGroup engaged IT consultant L and M and the JobRouter digital process automation platform.
More business per head
It is often the case that business success causes a corresponding jump in work load, especially when it comes to accounting. pelzGROUP processed 27,000 invoices in 2011, while today there are 38,000 – resulting in a 40 percent increase in documents. "It became impossible to handle those accounting tasks manually", Finance and Accounting Manager Martin Schacht remembers. At the time, many reconciliation and approval processes 'ran' on paper through a huge worksite. That is why auditing automation was a paramount goal when the project started.

In retrospective, Martin Schacht remembers that they were able to implement the new invoice verification process for all nine companies in the group within eight weeks. Since then there has been basically no manual control, allocation to accounts, or processing of invoice documents. These activities are now completely automated using JobRouter.
12 man-hours saved per week
For Martin Schacht, the best feature of the new system is that his accountants see most of the invoices for the first time in the form of an electronic payment proposal list. In order to achieve this, JobRouter takes over and automates complex manual processes in the background; sorting invoices by due date, taking the payment day into consideration, deducting discounts in accordance with payment terms, selecting according to requirements, recognizing which sums have to be paid through which bank, calculating sums, and automatically transferring a data record to the financial accounting system. As a result, the department saves 12 working hours per week – a welcome change, especially against a background of the growth of new tasks and increasing legal demands, which have to be processed in parallel.

Fully automated allocation of inter-group receipts to accounts
The same is valid for processing inter-company invoices for raw, auxiliary and operating materials, which covers business transactions between the companies of the pelzGROUP. JobRouter automatically pulls the allocation accounting information from the ERP system for each document, reads the data, matches it, assigns it to an account, then transfers it to the financial accounting software before storing the record in an audit-compliant manner in the Archive. Account assignment details and delivery notes are also attached. One challenge was how to handle the different value-added tax-related aspects that every internationally active company has to manage. For more security and to reduce manual processing, software developer Philipp Czolbe implemented a program in the invoice verification process which monitors for every kind of deviation and alerts on potential problems.
Automated invoice verification
PelzGROUP has made progress on another project in their digital agenda - fully automated accounting, which should be activated this year. The test-run has shown that it is already possible to book 6,500 of the 15,000 receipts with order reference automatically. The basis for this is the digital recording of tens of thousands of delivery notes in material management by JobRouter utilizing data from the ERP system. Incoming goods are automatically indexed and linked with the incoming documents, which makes the search for a specific delivery note, if necessary, quite simple. Whenever JobRouter detects a discrepancy, e.g. in price, quantity, or missing goods, the employee in charge receives a detailed notification, enabling them to look into the matter. The number of invoices going automatically to the allocation of accounts by email is already at 92 percent. The data are read and implemented in the process as soon as the invoice arrives in the email inbox. That cuts down on scanning and protects the environment by eliminating paper.
But for Martin Schacht the target is 100 percent for automatically accounted invoices that can be automatically posted with reference to an order. To facilitate the planned background processing, the proportion of invoices with purchase order reference has been successively increased. In the current status, he sees "really good quality in the error-free degree of automation, on the basis of which the switch can now also be officially flipped."

Numerous isolated solutions and one central platform
The JobRouter digital automation platform plays a key role in the connection between the ERP system and the finance software. Software developer Philipp Czolbe and the IT team used JobRouter to automate many processes that help to reduce and simplify the administration burden – even in other departments, such as Sales, Marketing, Procurement, or Quality Assurance. JobRouter communicates with the complete IT infrastructure, exchanges data with other systems, and makes them available for the respective processes. "This results in significantly fewer issues. If we now switch one of the individual connected solutions to a new software - as we did with the financial accounting software - the programming effort at the interfaces is much lower."
Effective despite the chnage to a new financial accounting software
The best example for the key function of the JobRouter digital process automation platform was the replacement of the former financial accounting software by a new one. During the shutdown phase of the financial accounting software for the change-over, which took only one week, the allocation of accounts just continued via JobRouter and backlogs were avoided. JobRouter performed invoice verification and release processes as usual. With the transition to the new financial accounting software the synchronization of group accounts (general ledger accounts, cost centers, cost units, and creditors) was performed in parallel.
The new numbers were stored in JobRouter by Philipp Czolbe and the IT team during the conversion, enabling flawless and continuous work with the new numbers during the transition phase. JobRouter automatically identified those in the virtual payment folder during the preparation of due documents and utilized them correctly. After the conversion the collected accounting records were exported – through a web service - into the new financial accounting software, Diamant.
First production: innovative by system
Many things run much smoother, even in first production, since coordination processes are monitored by JobRouter and the development status of new products and packaging material is traceable at any time. Where product developers use their skills to create new cotton pads from bio-cotton, optimize freezer bags, or are testing Q-tips made of renewable raw materials, every step has to be structured and documentation has to be transparent.
Now that the first release process "is running" in JobRouter, numerous requests can be retrieved with a simple mouse click and edited directly on the platform. Instead of paper or e-mails, employees now use JobRouter to get access to their tasks centrally or to provide large image files. Proposed amendments and discussions concerning colors, forms, or weights are captured by the system. Also, processes are clear and traceable, tracking when an involved employee is made aware of important details or has approved release. To ensure that no process comes to a halt and that colleagues get the information they need, JobRouter sends e-mail messages with embedded links. This guarantees that everyone is kept aware of their current to-do list.

Beta version and feedback loops
Process owners are able to create their own plan and transform procedures more smoothly for automation of quality management, research and development, and logistics processes. They can create specification sheets, develop beta version releases, run user tests and collect feedback.
Manager Martin Schacht certifies JobRouter is doing an outstanding job. "JobRouter has taken over routine work, which leaves us time for more important functions. We had not been able to keep up with today's workload using our old tools. Management and executives now have full transparency over process quality and are able to detect early where a process can be improved. I am most impressed by the significantly more than 600 man-hours saved through the new payment proposal list and the enormous amount of time saved during the yearly audit by the auditor. For me, the JobRouter digital process automation platform is one of the few options enabling us to streamline our processes and help us save on fixed costs."
[*] Source: Study and Promotion Society of the Schleswig-Holstein Economy, October 2016
[**] Source: Association of Family Entrepreneurs and Young Entrepreneurs, July 2017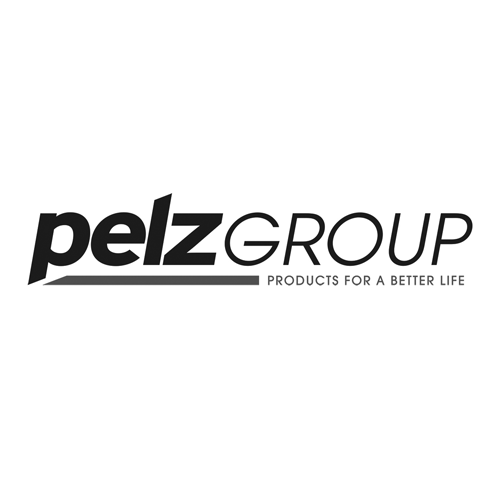 Short profile pelzGROUP
With the production of cotton products for baby and beauty care, company founder Willy Pelz laid the foundation for the family business, the pelzGROUP, in 1948, which is now led by the third generation of the family. The headquarter of Pelz Holding GmbH and its subsidiaries (W. Pelz GmbH & Co. KG, pely-tex GmbH & Co. KG, pely-plastic GmbH & Co. KG, Curatex GmbH, and four other companies) is located in Wahlstedt, Schleswig-Holstein, Germany.
Over the past 70 years the corporate group has evolved into a leading European manufacturer of cotton, feminine hygiene, and incontinence products as well as nonwovens and polyethylene foils for consumers and industry. Along with the brands Q-tips, Pely, Jean Carol, and Cosmea, numerous other everyday consumer items are produced as private labels for major retailers and supermarkets across in Germany and Europe. This award-winning company currently has 750 employees.