Government Workflow Process
County Elections Board helps candidates complete forms successfully
In the United States, voting and elections are managed by Election Boards or Election Officials at the State and County level. They also collect nominating petitions from people who wish to run for elected office. One County Election Board dramatically lowered the number of nominating petition rejections with a new online guided process, created with JobRouter.
Challenge
Errors discovered too late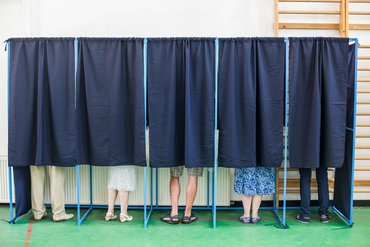 There are over a half million Federal, State and Local elected offices in the United States. Many will be filled by Candidates who spent considerable time collecting petition signatures to get onto the ballot. Too often those petitions are rejected for avoidable errors.
The first hurdle to successful ballot access is proper completion of the Statement of Candidacy portion of the petition. But when provided guidelines are overlooked or not read completely, mistakes can be made. Unfortunately, errors on that portion of the petition are usually not discovered until it is too late and all the Candidate's hard work collecting signatures is rejected.
Rejected petitions not only cause anguish for the Candidate who may not have time to collect new signatures, but can also lead to legal battles for the Election Board.
SOLUTION: JobRouter Portal used to prepare Statement of Candidacy forms
Candidate portal guides form completion and autofills fields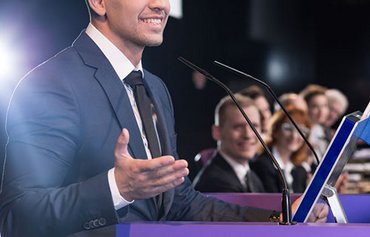 One Midwest County Board of Elections used JobRouter to protect Candidates with an online Nominating Petition Portal. This portal guides the Candidate through correct completion of the Statement of Candidacy portion of their petition - protecting them from making errors. The JobRouter Digital Process Automation platform was chosen to create that process and portal.
A brief, online form is linked from the Board of Elections website presenting only those elected offices that are available. Once the Candidate completes the short online form and hits send, the system automatically fills in all the correct Statement of Candidacy fields, and adds those fields to the official petition form. The resulting PDF can be printed and downloaded by the Candidate who can now take that form and begin collecting signatures. Master data such as elected office names, terms and dates, parties, jurisdictions, municipalities, and districts are all managed by Board of Elections staff from a secure data management dashboard in JobRouter.
Results and benefits:
​Fewer rejected candidacy petitions
Critical fields auto-fill - reducing errors
Process confirms guidelines were read
Data populates the Official Form which can be printed or downloaded
Easy-to-use Master Data Dashboard for Board of Elections staff
​Candidates are guided to correctly enter information
Only currently open elected offices are visible
Process automatically removes elected offices when submission deadlines pass
Audit trails provide accountability
Powerful one-button scheduled reports and ad-hoc reporting