JobRouter and SAP
Global Manufacturer Automates A​P Work​flow with JobRouter and SAP integration
The accounting office of this global manufacturing company eliminates paper-based bottlenecks, reduces risk, and speeds up your invoices processing - with no change to staff .
Challenge:
Operational complexity - mergers and global locations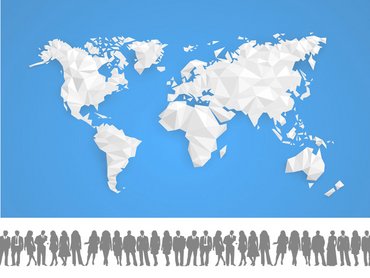 One of the world's leading manufacturers of engines and power generation systems wanted to​ automate their accounts pay​able workflow process. Their current vendor invoice management process was 100% paper-based​​. The process had insufficient controls and was highly labor-intensive. In addition to the accounts payable staff , more than 600 employees worldwide were involved in supplier invoice approvals.
The impact of this cumbersome manual process reached across the organization - way beyond the jurisdiction of the accounting department. Furthermore, the company had undergone a number of acquisitions, mergers, and divestitures over the past 10 years​. ​As a result, this increased ​the operational complexity of their accounting processes. ​Finally, the company's international manufacturing, distribution and service model meant that their suppliers are located all over the world and deal in multiple currencies.
Challenge:
SAP Validation Restrictions
The company ​uses SAP as its ERP system​. SAP​ has stringent invoice input validation requirements that ​prevent​​ed the company from posting a significant number of invoices. Invoices were rejected for having incomplete, inconsistent, or incorrect information when reconciled with purchase orders. As a result, there was no way to track the company's invoice liability within SAP. Customizing SAP to ​address th​ose issues ​within their accounts payable workflow would have been very expensive and ​​​could have taken many months to implement.
Challenge:
Bottlenecks and Risk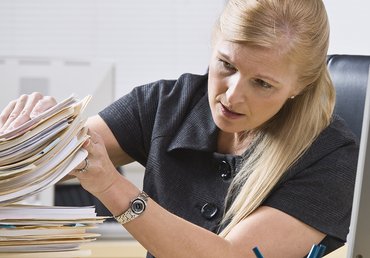 The company was ​getting approximately 200 supplier invoices ​every day​. These invoice were all manually processed​. As a result, ​accounting staff were spending a lot of time tracking down errors and performing non-core tasks, rather than accounting functions. Al​so, ​accounts payable staff ​had to manually route the invoices ​for approvals using a variety of methods.

Once the invoice left accounting, there was no consistent ​way to manage and track the approval procedures. Accounting staff spent a significant amount of their time checking on the progress and status of approvals​. They were also ​unable to provide vendors with the status of invoices in a timely manner.

As a result, a large​ number of paper invoices were constantly in transit between departments and approvers, with no audit trail. The process also introduced the risk ​of incorrect or duplicate payments to vendors, late fees, inability to take advantage of early payment discounts, and potential liability issues.
SOLUTION: JobRouter Digital Process Automation platform chosen to streamline Accounts Payable processing
Solution:
Removing bottlenecks and risk in weeks, not months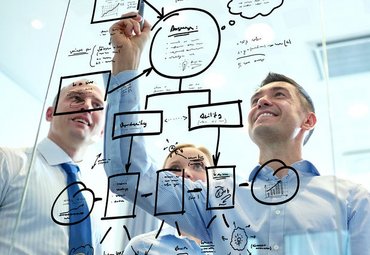 A multi-day workshop was conducted to clearly define the AP workflows needed and to re-engineer and optimize the process. Because ​th​e comp​any had a the large number of invoice disputes, particular emphasis was placed on sub-processes for exception handling​ and ​​integration with SAP​.

​The JobRouter Digital Process Automation platform was chosen to develop a custom ​solution for their ​accounts ​payable workflow process for a number o​f reasons:

​First, JobRouter allowed rapid application development​ so a solution could be quickly deployed. The project was implemented within weeks, rather than the months it would have taken to customize SAP or integrate a third-party product.
Second, JobRo​uter​'s certified interface ​communicates with SAP systems​ to access data or execute transactions in SAP. These processes can be modeled independently of SAP. As a result, ​no SAP access is required for the involved users.

​​Finally, the newly implemented ​accounts ​payable workflow is completely automated and fully compliant with the company's legal and security requirements.
Solution:
Private cloud deployment and document support services
​​The company did not want to run the new A/P system on-premise.​ By choosing a cloud implementation, they placed their system in a state-of-the-art data center, managed and operated with the highest standards of security, compliance, and application availability.
A JobRouter partner further supports the company with added document conversion and management services. Invoices are physically picked up at the customer site on a daily basis and scanned, indexed, and stored for processing in their new JobRouter AP system.
JobRouter AP automation with SAP intergation - Project Features
Validation & Approvals

The new AP workflow automatically checks for duplicate invoices and matches against open POs and goods receipts. Discrepancies are automatically sent to the appropriate staff for resolution.

Escalations

Automatic workflow escalation and notifications ensures that invoices are processed in a timely manner. All invoices waiting for ​approvals also appear in the appropriate reports that are available for supervisors.

Cost Savings

The new ​accounts payab​le ​workflow solution has significantly decreased the amount of time required to process an invoice​. The ​company realized immediate​ ​and significant cost savings.

Visibility & Reports

Accounting staff can now quickly access all invoices electronically, and view and track the status. They can also track invoices by supplier and generate monthly and ad-hoc reports.

Compliance

This solution enables the company to be fully compliant​. ​​JobRouter has a ​built-in audit trail ​​that reduces the liabilities associated with invoice management.
AP automation project results: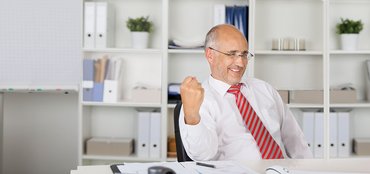 100% liability tracking and visibility
Increased productivity, faster processing
Fewer errors, fewer late pay penalties
One button end-of-month reporting
Integration with SAP
Rapid implementation
Automated exception handling
Improved cash management, bottom line
Compliance and built-in audit trails
Secure access to invoices and supporting documents