JobRouter - JobArchive Link SAP Module
Linking documents from JobArchive with SAP™
ArchiveLink is an interface which is integrated in SAP™ for linking of DMS systems. ArchiveLink links archived documents with the application documents created in the SAP™system.
The JobArchive Link SAP module forms the interface between the JobRouter® archive and the SAP™ application. This content link guarantees easy and permanent access to archived documents.
In this way, JobArchive Link SAP supports document archiving using the ArchiveLink interface for incoming and outgoing documents. Through the use of JobArchiveLink SAP in combination with JobArchive, you can implement the compliance-oriented storage of your documents.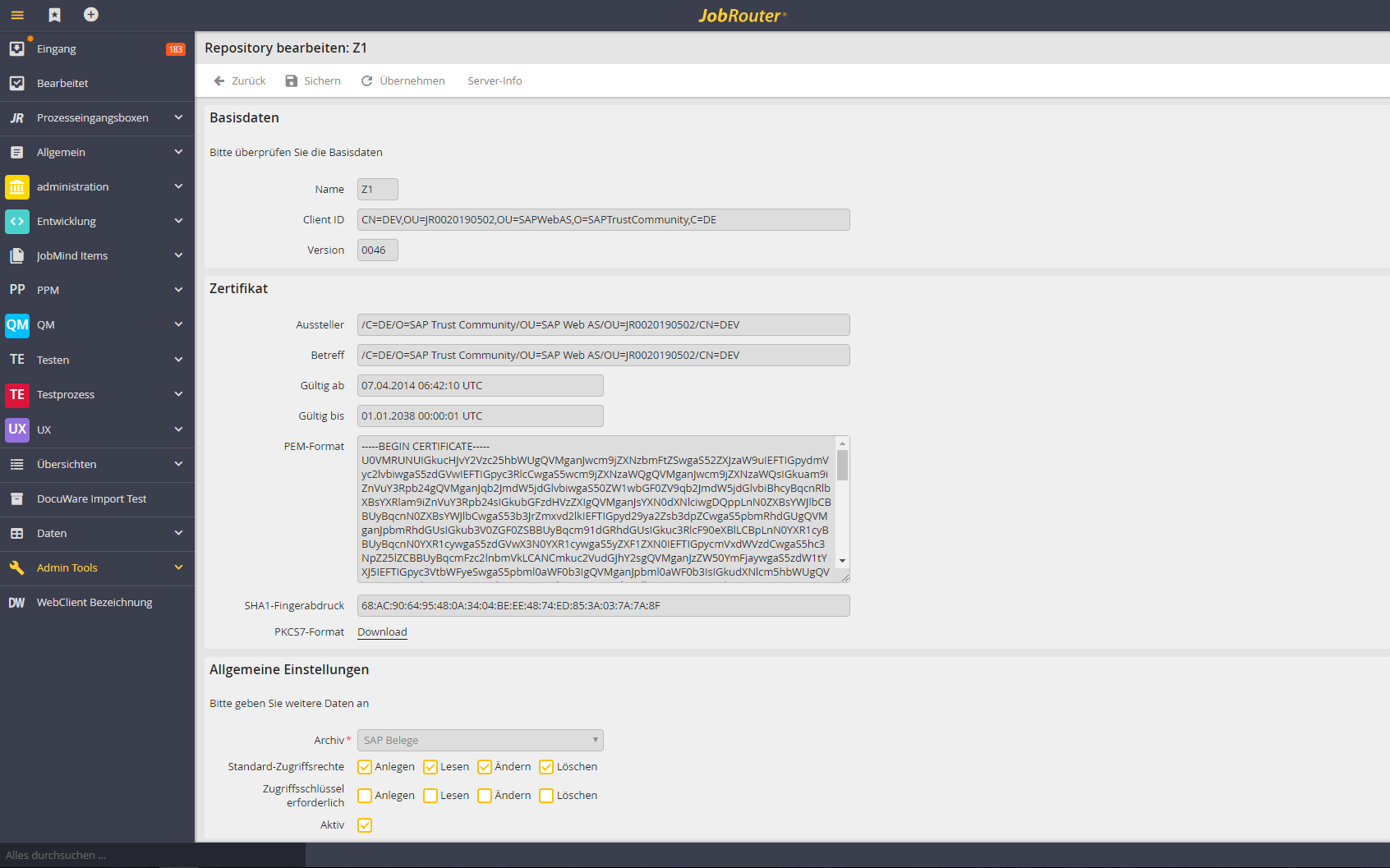 A typical deployment scenario of JobArchive Link SAP
Filing of outgoing documents from SAP™

Documents created in SAP™ such as invoices or delivery notes can be automatically archived in JobArchive when they are created.

Linking of incoming documents to SAP™

Incoming invoices can be archived in JobArchive and then automatically linked with a document in SAP™.
JobArchive Link SAP features:
Filing a document via SAP™
Link with an existing document in SAP™
Link to a document in SAP™ via Barcode
JobArchive Link SAP features:
Filing a document via SAP™
Link with an existing document in SAP™
Link to a document in SAP™ via Barcode