JobRouter® Release 4.0
Mobile workflow management with a new interface
30.09.2016 12:04
The JobRouter AG which is one of the world's leading manufacturers of workflow management systems, have announced the update of the JobRouter workflow management solution today. In the fourth generation, JobRouter is given a completely revised interface with an agile dashboard and an additional version for mobile devices with a JavaScript API. This allows managing and controlling complex workflow tasks on the road with a smartphone or tablet. A great performance optimization is provided by the improved JobRouter REST API with a newly integrated cache. Users have the freedom to design their own dashboard and choose from existing widgets or create their own widgets. Therewith JobRouter changes into an individualized portal solution for various digital business processes.
The latest version of the JobRouter workflow management system was visually developed further. The agile dashboard, which can be individually adapted by the administrator, process designer as well as the user, has replaced the previously statically designed homepage. The customizable dashboard in the flat GUI design (Graphical User Interface) can be expanded with information boxes and additional elements via drag & drop and arranged by preference. In addition, your own JobRouter application can be personalized. A profile picture and integrated info, success, and error messages based on the JavaScript API create transparency and simplify the overview for the users. The color-highlighted counter-element also helps you to view start steps, as well as to review and complete new steps and tasks. Numerous help settings and customizable menu items simplify the usage and support a flexible, mobile working.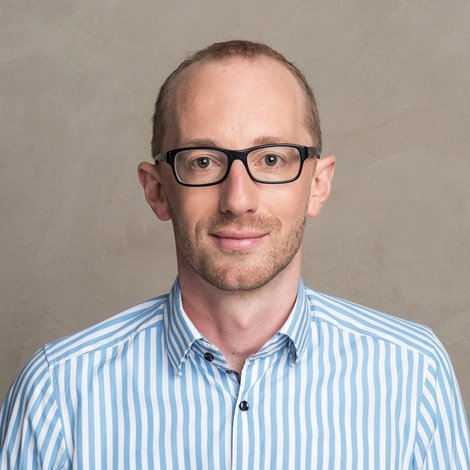 30.09.2016 12:04
The JobRouter AG which is one of the world's leading manufacturers of workflow management systems, have announced the update of the JobRouter workflow management solution today. In the fourth generation, JobRouter is given a completely revised interface with an agile dashboard and an additional version for mobile devices with a JavaScript API. This allows managing and controlling complex workflow tasks on the road with a smartphone or tablet. A great performance optimization is provided by the improved JobRouter REST API with a newly integrated cache. Users have the freedom to design their own dashboard and choose from existing widgets or create their own widgets. Therewith JobRouter changes into an individualized portal solution for various digital business processes.
The latest version of the JobRouter workflow management system was visually developed further. The agile dashboard, which can be individually adapted by the administrator, process designer as well as the user, has replaced the previously statically designed homepage. The customizable dashboard in the flat GUI design (Graphical User Interface) can be expanded with information boxes and additional elements via drag & drop and arranged by preference. In addition, your own JobRouter application can be personalized. A profile picture and integrated info, success, and error messages based on the JavaScript API create transparency and simplify the overview for the users. The color-highlighted counter-element also helps you to view start steps, as well as to review and complete new steps and tasks. Numerous help settings and customizable menu items simplify the usage and support a flexible, mobile working.
Workflow management on the go, thanks to mobile client
In the fourth generation, JobRouter combines all the proven features of a modular workflow management solution with access to JobRouter workflows via mobile devices through a custom-fit user interfaces. This mobile access is integrated into all JobRouter editions as a basic feature and creates separate forms, which support the most important input form elements - screen-optimized. In the future, the access to archived documents and other desktop functions will be added. However, users are already getting an insight into their inbox or their completed steps with the mobile version and can start new processes. In addition, they can access the upload for images as well as documents. For example they can send photographed documents from the mobile device to instances via a form. The most important API functions are also available; both mobile and desktop-based scripts can be used via a JavaScript API. Additionally, administrators can define appropriate rules for mobile steps to determine which behavior is standardized for the mobile or desktop version.
Multiple accelerated REST API for performance optimization
Especially users who rely on Microsoft SQL Server as a database system benefit from an automatic performance optimization. The system recognizes common search queries and optimizes existing databases so that the process can be run smoothly. Therefore new indices are automatically generated and more indices are already included in the delivery. However, if new processes and new archives are created, the system automatically optimizes the accesses and queries to the newly created tables. Workflow designers also get a wider selection of JavaScript features that allow them to interact with new elements, such as the new action buttons or notifications. As a result, dialogs are set up faster, but the amount of data to be transferred is reduced. Images and icons are rendered as font and background calls and database queries are optimized. Additionally, the cache was improved so that the REST API could be accelerated noticeably. Therefore the workflows are designed more efficiently and workflow is running more smoothly. As a result of the new user interface, users can easier access their start steps and overviews and call up frequently recurring dialogs and configuration queries faster.
Simplified usage thanks to new JobArchive functions
Enhanced JobArchive functions for document storage, management and organization are also supported. For the future, users will be able to attach one or more documents directly to existing documents via the dashboard or reorder them before the file is saved via drag & drop. JobViewer also allows you to view and detach documents during editing and to change their order. Finally, these documents can also be blocked for users by JobExplorer. Then other users cannot edit these documents or manipulate index data.
Improved control for process designers and administrators
JobRouter 4.0 also offers some new features for process designers and administrators. JobStart now supports the 2D barcode recognition and separation and allows quickly reading structured information. In addition, they can change existing types of dialogs at a later stage and thus for example convert list fields to text fields.
Administrators are also able to assign specific access rights to create more transparency and a better overview. For example, process designers require access to module configurations (e.g. JobSelect, JobStart) which was previously controlled by the "Configuration" right. With JobRouter 4.0 access can be granted per module using the user profile. But central assignments are still managed through the "Configuration". In addition, a traffic light display in the Admin Monitor simplifies the service and maintenance of the system: it allows you to view status reports immediately and to edit error messages directly. This reduces interference and makes it easier to adjust configurations.
"For a sustainable software development it is essential to introduce new technological aspects and to respond to the changing requirements of the visual presentation of an application. With the introduction of JobRouter 4.0, we have succeeded in another move towards mobile work and usability, "said Axel Ensinger, Product & Technology Director at JobRouter AG. "We are convinced that our customers will immediately feel the additional benefit in the revised user interface and will accept it positively. The clear structures and the new functions simplify working with the application visible and tangible and meet the requirements of the employees who demand mobile and individualized work environments."
From now on, you can download JobRouter 4.0.