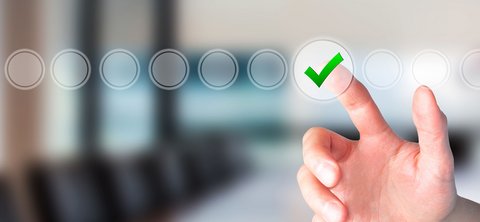 TÜg - Technical Monitoring Association is Setting a good example
Automating order processing, project management and audit processes with JobRouter®
Before launching TÜg in 1997, the founders of the company had years of experience doing business in the field of technical inspection and certification of management systems. This allowed them to gain a vast amount of knowledge. Today, the company operates based on the international ISO 17021 standard and is examined by the GAZ accreditation society.
TÜg is active in the fields of certification of management systems, technical monitoring concerning environmental law as well as monitoring and inspection services in the safety and environment sectors. TÜg provides an excellent foundation for conducting inspections, monitoring tasks, evaluations and certifications in accordance with rules and regulations.
Advantages
JobRouter benefits for managers
Full control and transparency over all projects and process steps
Time monitoring ensures deadlines of tasks are met
JobRouter® serves as neutral and objective control system
Shorter throughput times during the order processing and in the audit process
Minimizing possible sources of errors and thus gaining higher process quality
Higher customer satisfaction
Reducing the costs and time needed for administrative efforts
Access from any location due to a web-based interface
Documentation and retracing of all activities
Secure archiving and quick access to all documents
JobRouter® as tool for employee evaluation
enhances the professionalism of the company
Advantages
JobRouter benefits for employees
Incentive scheme for increased performance
Personal task manager
Meeting deadlines
Entering data possible from any location via the web
Saves time
Minimizing sources of errors
Increase in work quality
Project details
Client

TÜg

Industry

Certification and compliance monitoring and testing

Employees

Around 30, permanent and freelancer

Instances

ca. 35 per day
Database

SQL Server

Ongoing processes

Order processing, audit process

Planned processes

Characteristics: Decentralized company organization
A fresh breeze blowing through TÜg
In 2007, a new shareholder joined TÜg. Mr. Lindenberg realized that maintaining error-free process flows and keeping track of all active projects causes enormous administrative effort. Missing documents were stopping the process flow and increasing the throughput times.

Quality improvement in process flows
TÜg has a completely decentralized organization. That makes communication between all the offices spread over Germany more difficult. Furthermore, employees spend most of their time in the field performing audits at customer sites. The company wanted to be able to inform the customer about audit results as quickly as possible. Because of that, the focus was placed on others to find a way to shorten the amount of time it takes to process a project. The decision was made to develop a high quality process that speeds reporting and reduces errors to a minimum. At the same time, this process would also need to play a relevant role in evaluating service quality. Because TÜg is a certification company, quality has to be expected in all departments to achieve long-term success.
To meet those requirements, TÜg chose a system that could perfectly tie into their already existing DocuWare archive system. They chose the JobRouter® digital process automation platform.
Process analysis with lasting results
During a two-day workshop, all processes were precisely analyzed and depicted in a flow chart. Necessary process steps were identified and summarized. Some previous assumptions were proven wrong as well during this workshop. For example, it was detected that there is not just one appointment per client, but an average of 15 appointments per year and they all have to be monitored. With 400 customers, this results in 6000 appointments for TÜg to coordinate and monitor. The visualization made dependencies and responsibilities clear. At the same time, the places in the process where information has to be entered where defined. With this, the fundamental work required to implement a new JobRouter® process was already complete.
Audit-proof processing
After introducing JobRouter®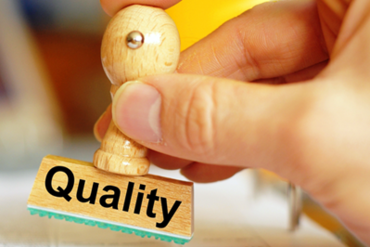 Since the introduction of the new JobRouter process, Mr. Lindenberg has seen improvement in several areas. With JobRouter®, administration costs and time have been greatly reduced and a high percentage of error sources have been eliminated.
Process audit trail
JobRouter's built-in process audit trail allows TUg staff to retrace all projects and orders down to their smallest steps. This audit trail documents all JobRouter process activities. It stores the data and documents in an audit-proof and immediately relocatable manner. This improves internal processes and makes the customers happy. It also plays an important role in presenting the company's neutrality and quality during the yearly audit that TÜg has to undergo. Even the neutral experts of TÜg are subject to stringent regulations and have to comply with appointment monitoring policies and ethical rules.
The correctness and integrity of the processes do not have to be verified manually. The escalation rules set in JobRouter® define fixed time spans for important steps during which an activity has to take place. Should a deadline be missed, an email is automatically generated and forwarded to the director. This provides the director with complete transparency and control over all projects, without much effort and from any location.
Thanks to the time monitoring, throughput time from assessment to conclusion was reduced from up to three months to just three to four weeks. The company is not only operating more profitably, customer satisfaction has also significantly improved.
JobRouter® makes costly controls obsolete
The web-based interface allows users to access JobRouter® from any location. That way, after every audit, the auditors are able to enter all found facts directly into JobRouter®, which then directly forwards the information. JobRouter® is the good conscience that automatically takes care of complex control functions and serves as evidence at the same time. The introduced certification journal allows Mr. Lindenberg to see all rescheduled appointments, missed deadlines and the exact progress of every individual project. He is able to evaluate employees at the end of the year, and can also use it to offer them an incentive scheme. Appropriate bonus payments can be paid out.
JobRouter® creates room for new ideas
Oil tanks are also subject to regular inspections. However, the interval between inspections is long. It is around five years. But because of these longer intervals, there is a higher risk of errors due to less routine and experience. Therefore, transferring the tank inspection process to JobRouter® is currently being planned to ensure a flawless process flow.
Furthermore, JobRouter® can be used for general business considerations, such as a service expansion. The reduction in necessary administrative effort that is now handled by JobRouter® frees resources and capacities and makes them available for new profitable areas.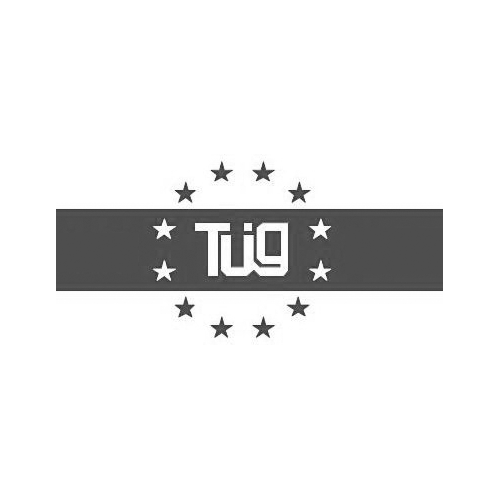 Short profile - TÜg
TÜg is based in Freiburg and operates throughout Germany with three additional locations and around 30 employees. TÜg is active in the fields of certification of management systems, technical monitoring concerning environmental law as well as monitoring and inspection services in the safety and environment sectors.
TÜg provides an excellent foundation for conducting inspections, monitoring tasks, evaluations and certifications in accordance with rules and regulations. Whether they are small, mid-sized or large, TÜg offers its services to companies in all industries.