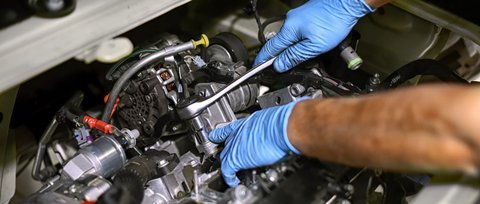 Finally by-the-book and controlled
Online processing of purchasing / investment requests results in streamlined business operations
A subsidiary of the Michelin, Euromaster provides tires and vehicle maintenance to customers across Europe. If an employee from any of Euromaster's many locations wanted to submit a purchasing request, they had to fill out a paper form that was then mailed to and from headquarters – slowing business operations. No one had any idea which requests were open, which requests had been approved but not ordered, or where the process was stuck. Also, purchasing guidelines were often not followed causing a delay in processing. This lack of control and transparency resulted in long lead times - and frustration.
Advantages
Automating purchasing requests with JobRouter - benefits for managers and employees
full transparency over the status of requests
business rules are consistently applied
Ensuring compliance with authorization levels, investment class and capital good
visibility and overview provides data for annual budget control and management
online access to database with all capital goods
highest possible process flexibility and adaptability to meet changing requirements
Project details
Client

Euromaster

Industry

Tires and automotive vehicle maintenance

Employees

approx. 2500 employees at 320 locations
Ongoing processes

Purchasing / investment request and approval process, capital goods database, automated PO generation
The challenge
For large decentralized companies with many location, like Euromaster, it is critical to keep track of this essential process. Purchasing requests must be completed correctly, securely forwarded to the right person or department for approval, processed on time, and follow-up actions must be initiated. Requests on paper carry the risk of getting lost on a desk somewhere. A lot of time is lost when that happens. Also, there is no oversight into the status or location of requests with a paper-based process. To fix these issues, Euromaster chose the JobRouter® digital process automation platform to bring control and transparency to company operations.
The implementation
The purchasing request process was developed in-house by Euromaster using JobRouter. Thanks to its ease-of-use, the new process was successfully introduced with very little training for employees.

The result - By-the-book and controlled processing
Purchasing requests are now completed online in JobRouter® by the employee. To make it as easy as possible for the user, they can also access existing data. For example, the requester can access a database of capital goods including prices. An inventory number is automatically generated by JobRouter during the request. As soon as the request is filled out and submitted, it is forwarded to the inbox of the correct department for approval. There, the request is checked and verified to ensure that it meets company guidelines.
How many approvals a request has to pass through depends on the total amount requested. This is because approval limits are set for each individual approver. Using business rules and specific spending limits, JobRouter automatically routes each purchasing request to one or more approvals. It may go to a supervisor, a manager, and on up to senior executives. It may also bypass approval stages and go directly to a defined management level. After the final approval, the system automatically send a purchase order to the department.
JobRouter® ensures that all purchasing requests are now completed correctly and processed quickly – with added process security and transparency. The resulting effectiveness and efficiency in the process saves time and money and keeps the organization lean.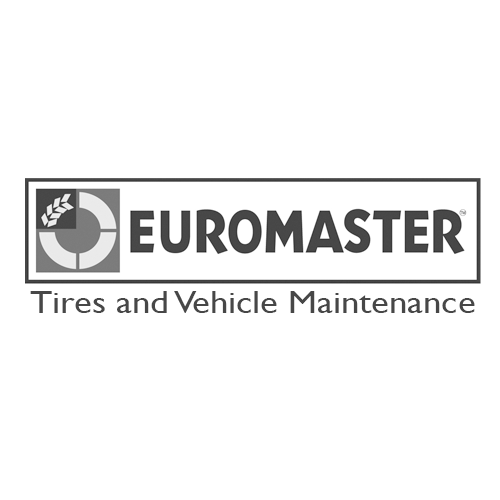 Short profile Euromaster
The origins of Euromaster date back to the year 1919. After several changes of name and mergers in 2003, the company became what it is today - a market-leading expert in tires, wheels and automobile maintenance. Euromaster is a wholly owned subsidiary of the Michelin Group. In addition to Germany, Euromaster is represented in 14 other European countries with over 1,900 service centers and around 11,500 employees. The company sells approximately 10 million tires to more than 4.5 million customers each year. With its German headquarters in Kaiserslautern, Euromaster is currently represented in Germany by 300 of its own service centers and 15 franchise partners.