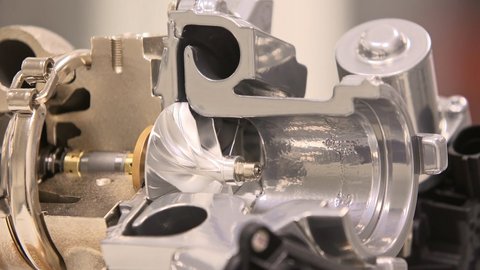 Connecting Systems
Automated Accounts Payable processing and SAP integration with JobRouter
Automotive supplier IHI Charging International designs and manufactures innovative turbochargers for OEMs like VW, Audi, Daimler, Toyota, Ferrari and others. Using the JobRouter digitization platform, they created an automated and streamlined accounts payable process and connected the new process to SAP for secure and efficient invoice processing.
The challenge:
Accounts Payable processing is to be automated and simplified
Incoming supplier invoices were previously scanned in by the accounting department and sent by email to the relevant employee after manually reading out the order number, with the request to release the invoice. The employee either replied directly to the email and gave their approval or printed out the invoice to sign it and send it back to the accounting department, which in turn printed out the approval to file it with the invoice.
Not only did this procedure take up a lot of time, but it also created additional volumes of paper that required ever more filing space, since every invoice needed to be accompanied by an extra sheet stapled to it with the approval. Tracking invoices still requiring approval was also a labor-intensive process.
With a current volume of over 100 invoices per day, and with that figure rising, it quickly became clear that a professional solution needed to be found. Ideally, invoices should be booked in the same month they were received. Late processing and the misplacing of individual invoices were to be a thing of the past from now on. After having compared several systems, the company opted for the JobRouter® digital process automation platform.
Advantages
Digital accounts payable automation benefits for managment
Control and transparency over all projects and process stages
Timely processing using time monitoring
Reduced throughput times
Minimizing sources of error
Improved process quality
Reduced administrative effort
Access from anywhere, using a web-based interface
Greater supplier satisfaction
Documentation and traceability of all activities
Secure archiving and fast access to all documents
Advantages
Digital accounts payable automation benefits for employees
Personal task manager
Timely processing
Increase in quality of work
Minimizing sources of error
Faster and easier processing
Project details
Client

IHI Charging Systems International

Industry

Automotive supplier

Employees

1,000 appoximately
Database

MS SQL

Ongoing processes

Incoming invoice check, internal ticket system

Planned processes

/// Special features: Decentralized company organization
The result:
A lean and secure process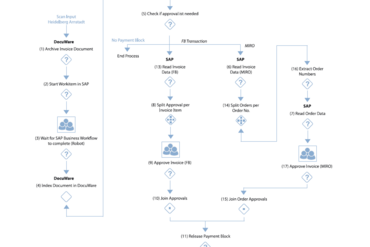 Working together with the accounting department, the previous process flow was optimized further and was then replicated in JobRouter. This was followed by an extensive test phase, which occasionally threw up minor errors or opportunities for improvement. Lastly, the process was repeatedly refined and adapted to company-specific requirements, until it was finally switched to productive mode. It has been used intensively by the company ever since.
Every invoice requires a GL code or a project number, which is manually posted by accounting for incoming invoices. This means choosing the General Ledger account or the cost center. The invoice is then scanned in. Accounting staff can now open and post the scanned document into the SAP program. As long as an invoice is not approved, it remains blocked for payment in SAP. This block is only lifted if the invoice has been approved.
The personal task manager
Now the JobRouter® digital process automation platform comes into play. Each cost center is assigned to an employee with responsibility for it. JobRouter® knows which employee needs to be sent an email using the data entered during SAP invoice entry. The notification email to the employee responsible for approval contains a message with instructions for approval and a link which simultaneously opens the scanned invoice and the approvals screen.
When the invoice is approved, the payment block in SAP is automatically removed, so that it can be settled with the next payment run. Should the employee not approve the invoice for any particular reasons, they can forward it with a comment via JobRouter to another employee. This employee again has the choice of approving or rejecting the invoice. In the event of permanently refusing to give approval due to an error in the invoice, the accounting department can be notified of this by an email sent through JobRouter®.
Everyone profits
If an invoice in JobRouter has not been processed within a defined time frame, the assigned employee is automatically sent a reminder email with a request for approval of the invoice. If the invoice awaiting approval is still not processed, the accounting department is automatically notified of this in another JobRouter email. This now eliminates the need for all the print-outs previously used in various places in the process. Paper consumption has been significantly reduced and process throughput time has been noticeably shortened.
In addition, a built-in audit history provides an overview of all accounts. With just a few clicks, it is possible to see which employee approved which invoice when, and which invoices are still open or were rejected. JobRouter automatically issues reminder and notification emails based on business rules, guaranteeing secure and speedy process management.
JobRouter® is thus enabling IHI Charging Systems International to process its invoices on time and professionally, ensuring transparent accounting and increasing corporate efficiency.
Since 2013, it is possible to access BAPIs directly from JobRouter® without any interface software. The JobSAP BAPI module is used for this.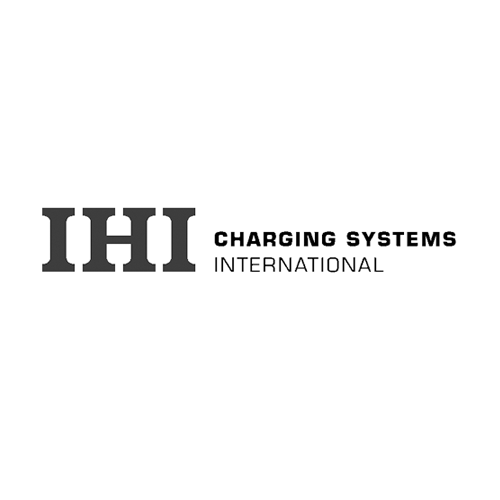 Short profile IHI Charging Systems International
IHI Charging Systems International was founded in 2001 as a German-Japanese joint venture by Daimler AG and the IHI Group. With branches in Germany and Italy, IHI Charging Systems International (ICSI) specializes in the development, production and sale of ultra-efficient turbochargers. The company's customers include practically all European car markers, such as Daimler, VW, Audi, Skoda, BMW, Ferrari, and more.