JobRouter® Release 4.3
More mobile, more flexible, more convenient!
25.10.2018
When it comes to document management, JobRouter 4.3 consistently focuses on more flexibility, mobility and convenience! With our latest release we also present the JobRouter ScanApp, which is available in the Google Play Store as well as in the Apple App Store. With the integrated DocumentHub, any files and documents can be quickly scanned from the road and made available for further processing. Photograph documents directly from your mobile device, upload them to the hub and process them as automatically generated PDF files in the desired process. Travel expense reports are completed quickly and easily, invoice receipts or personal documents are secured in no time.
But our ScanApp and DocumentHub are much more than just a digital clipboard. Users can log on with any number of JobRouter instances and manage their documents and files digitally - from anywhere, at any time. Of course, this works just as easily from the desktop.
In addition, the JobRouter 4.3 release includes improved functions for users and process designers, a JobData system activity and customizable dashboards and widgets.
With each release, the JobRouter digitization platform links processes, data and documents even more intensively in the direction of the Digital Office.
See for yourself - we hope you enjoy it.
Learn more about ..
DocumentHub

Intelligent and mobile file storage in JobRouter®

Digital Office

JobRouter® offers even more document functions for your Digital Office

JobData

Even more features for digital master data management with JobRouter®.
DocumentHub - the intelligent and mobile file storage in JobRouter®
Many JobRouter processes use documents that are attached to the process by the involved users in the course of the process. These could be locally available files or they can be documents that have not been digitized yet.
With DocumentHub, JobRouter 4.3 now offers an integrated collection point for all types of documents. These can either be copied directly to the DocumentHub from a PC or they can be captured on the move.
The DocumentHub is available to every user and represents a personal list of documents to which only that user has access. This list can be accessed at any time via a new icon located in the JobRouter® desktop version to the right of the user menu. The DocumentHub can also be accessed directly in the upload dialog for attachment fields in processes as well as in the storage and index dialogs of JobArchive.
Here the files can be viewed, opened in the viewer and deleted. Additionally, there is the possibility to add a comment for each file.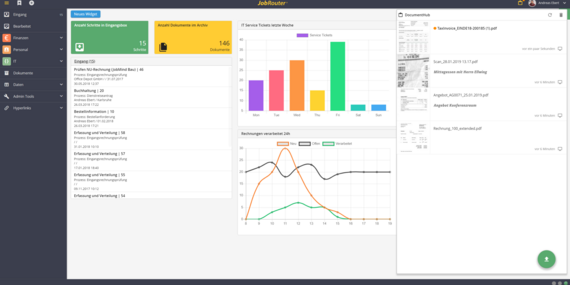 Documents can be easily dragged and dropped by the user from the hub or moved to the archive. Newly received files are automatically displayed and signaled to the user.
Mobile document capture with the JobRouter® Scan App
In many cases it is more convenient for users to capture documents digitally. The new JobRouter ScanApp, available for iOS and Android, gives users mobile access to their DocumentHub.
With the app you can either scan documents directly, take photos or upload documents from the local gallery to the DocumentHub and immediately use them in your processes or archives. Captured documents and images can still be post-processed, processed, and commented on in the app. All scanned documents are automatically converted to PDF format.
The JobRouter ScanApp is easily registered via a QR code on your JobRouter dashboard or by entering a user name and password for the selected JobRouter instance. Any number of JobRouter instances are supported. You can use the same app for our customer and partner portal as well as for your local installation. The data of the individual organizations always remain separate from each other.
JobRouter® ScanApp features
Scan documents
Capture Images
Upload pictures from the gallery
Post-processing of captured images
Automatic conversion to PDF format
Immediate deployments in the process
Possibility to use with any number of instances
Application Scenarios for the DocumentHub and the ScanApp
Travel Expense Reports

Capture receipts for your travel expenses on the go with the JobRouter® ScanApp and then access them when creating your expense report statement.

Capture invoices

Digitize invoices instantly at work, without having to rely on a scanning workstation or multifunction device.
Availability & Licensing
The DocumentHub is integrated in all JobRouter® editions and is therefore available to all users. It can be switched on and off for individual groups via the user profiles. The JobRouter® Scan App can also be connected to all editions.
The JobRouter® Scan-App is now available in the Apple App Store and Google Play Store.
Even more document features for your Digital Office
Digitally sign PDF files
You want to sign your documents via the JobRouter® platform and send them automatically afterwards? With JobRouter® 4.3 this is child's play: The JobPDF module has been extended by a function that enables you to electronically sign PDF files via digital certificates.
Display of e-mails
In addition to PDF, image, office and text files, JobViewer 2 now also displays e-mails that are stored in EML or MSG format. Thus, for example, e-mail files imported via JobStart or JobMail can be conveniently displayed in the viewer without having to download the e-mail. All essential information, such as sender, recipient, time, attachments, etc. are displayed in DIN A4 format.
Extended full text search functionality
In addition to the ability to search PDF and image files by full text, JobRouter® 4.3 now offers the ability to search within Office documents as well.
Moreover, the primary language for the full text can be defined by the administrator. This allows users with non-English-speaking installations to benefit from a better search result based on optimized text recognition.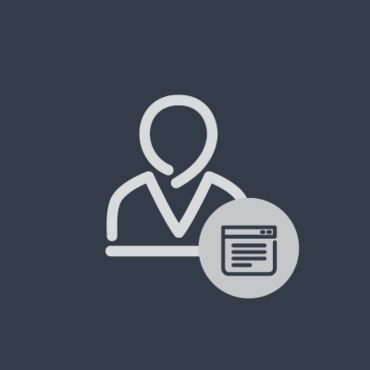 Quickly find missing fields in forms
You have filled out a JobRouter® form and received a validation message, e.g. the absence of a mandatory entry. With JobRouter® 4.3 you can click on this message to jump directly to the element in the dialog. Elements on other pages are also supported.
Extension of the dashboard
Many customers already use it: The JobRouter dashboard. The dashboard API makes it easy to create new widgets and provide users with additional information from the processes. In order not to lose the overview, several dashboard tabs can now be created. Each user can decide for themselves how many dashboards they needs and how to designs them. In addition, individual widgets can be marked as mandatory widgets in order to make relevant information available to all users, for example. In practice, this could be a news ticker that informs about maintenance dates or newly available processes. The mandatory widgets are automatically added to the first dashboard and can be freely placed by the user, but not deleted.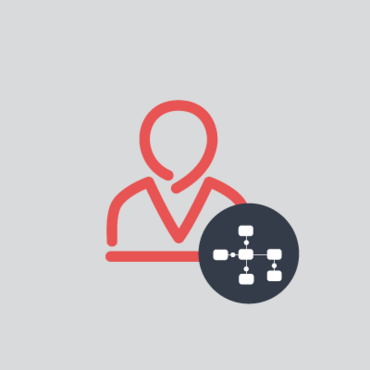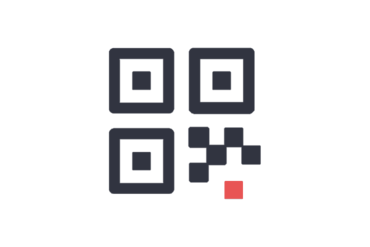 Maintenance mode for processes
Process designers are familiar with this topic: They have to make changes in a process that is already online, but nobody should work with this process during this time. So far, there have been two alternatives: Take the entire JobRouter digitization platform offline and thus deny all users the opportunity to continue working, or take the affected process offline. However, this alone had an effect on the start of new instances, but not on the editing of active workflow steps.

JobRouter 4.3 now offers a maintenance mode for processes. This allows process designers to temporarily disable individual processes to make changes to them. During this time, neither new tasks can be started nor existing steps edited.
Checking dialog boxes with regular expressions
You have a complex condition for an input field in JobRouter dialogs, e.g. a certain format for an order number, a phone number or similar. With the new function for using regular expressions, you can easily build complex queries and validate inputs. It is also possible to output your own (translatable) error message in order to give users feedback. This eliminates the need for complex JavaScript functions for validation.
More functionalities in the SQL_TABLE dialog elements
SQL_TABLE elements are very popular to easily visualize lists and let the user filter or sort them as needed. For even more convenience, the following new field types are now available:
Numbers. These are automatically formatted and displayed according to the user settings.
HTML. This gives process designers the opportunity to make explicit HTML output. For example to format values or to integrate their own scripts.
Translation of SQL_LIST selection dialogs
SQL_LIST elements allow you to select values from a selection popup dialog. This dialog can now also be configured identically to the SQL_TABLE elements. This means that the columns can be individually named, translated and formatted. This makes it easier for users to operate their workflows.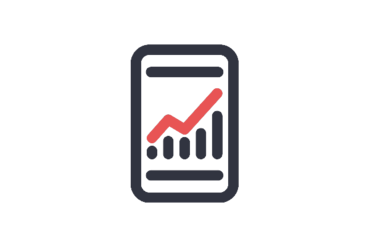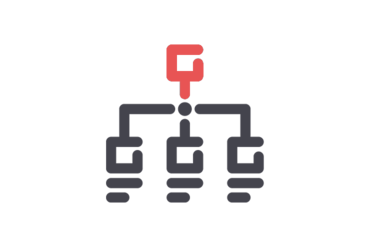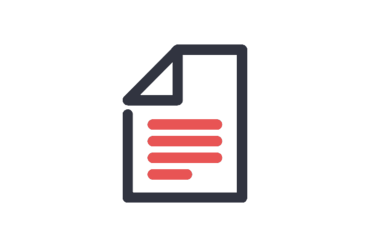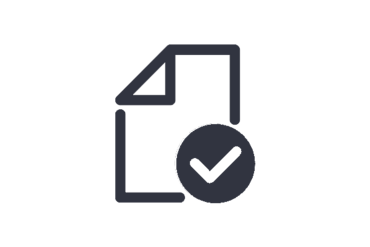 Logging of changes to data records
In many cases, a change history is required for master data, which shows who created, edited or deleted certain data records and when. JobRouter 4.3 meets this requirement with the new change log. This can be configured granularly for each JobData table and saves all changes made by users or processes. The changed field values are also logged so that it is possible at all times to see which individual value was changed and when. You can access the log via the menu for editing the JobData tables.
Integration in Processes with the JobData system activity
With the new JobData system activity, you can easily integrate your JobData tables into your processes without needing database knowledge. Functions such as adding, changing and deleting records are easy to select, while JobData fields are just as easy to link to workflow data. Of course, any changes made to the records in this way are also saved in the new change log.
Check for changes when saving
When saving data records, the database is now also checked for interim changes. If, for example, the dataset has been changed in the background by another workflow during editing, this is indicated to the user when saving. The user can now decide whether to save it anyway or load the new data.
Regular expressions for field validation
For the process designer, regular expressions are now also available for the field definition of JobData tables. Identical to the form fields, a message can be entered and translated. This message is displayed if the regular expression is not fulfilled.
Lists with fixed values
Fixed values can be stored for selection lists. Process designers are therefore no longer forced to create an extra table for short lists, such as Yes/No. This saves time and keeps the JobData configuration manageable.
Technology
Higher performance when processing system activities

Improved send logic when processing system activities means that system activities executed by the JobActivity service are processed much faster than before.

Support of PHP 7.2

JobRouter 4.3 supports the current PHP version 7.2, which provides security updates and new functions for programmers and, above all, capitalizes on performance advantages over older PHP versions.

Speed optimization for JobStart

The processing speed for JobStart has been significantly improved. From now on, processes are started directly when a file is found, without having to go through the JobImport module. In other words, JobImport doesn't wait for the entry to be processed.
Important for process designers: After the import has been completed, an entry is written to JobImport for logging as before. Even in the event of an error, an entry is written there so that an administrator or process designer can initiate the process again.