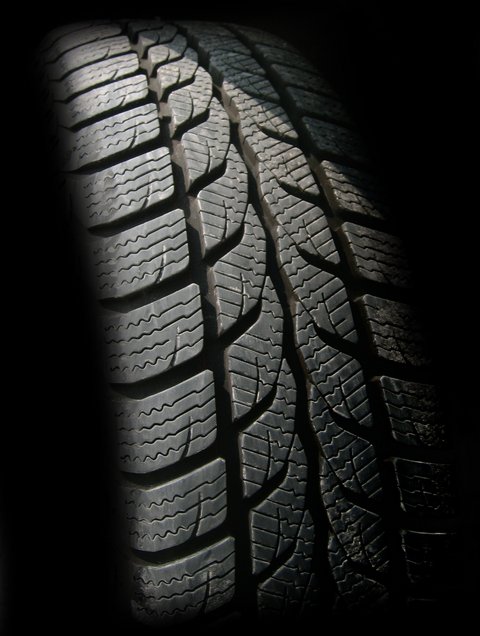 A good performance
Automating Accounts Payable processing
The mood on the tire market was not good. Losses in market share had been putting pressure on the tire retailers for years. Yet if you have the best prices on the market, money can still be made with car tires, as shown by the example of the online tire retailer GoodTires. The tire discounter is the ecommerce shop of Scooter Autoservice.
During the season-related tire change in spring and fall, business peaks for GoodTires. There is a constant stream of trucks and delivery services. Almost without stopping, they bring the black tires and pick them up again. The tires are systematically sorted into the high racks of the new company building that was constructed in 2013.
Behind the tire-black building facade, owner and manager Andreas Fürst operates the online business alongside a car parts wholesaler and an auto shop. This side-business soon became the main-business. When it was introduced on Ebay, Amazon, Idealo and numerous other online marketplaces, the online tire retail business literally went through the roof. During the expansion, Fürst decided to radically automate all the processes of the new workshop and the back office.
Advantages
Accounts Payable processing with JobRouter® - benefits at one glance
speeds up AP processing
saves labor and administration costs
ensures deadlines, allows use of trade discounts
reliably recognizes duplicates, differences and exceptions
allows touch-of-a-button access to instances and documents
reduces the need for paper, material costs, storage space
audit-proof archiving of all company documents
is future-proof since processing of data and documents is fully scalable
Project details
Client

GoodTires / Scooter

Industry

Online tire retail, auto repair shops with auto part trade

Employees

50 employees over 4 locations

Instances

1000 / day,2000 / day in peak season
Database

SQL Server

Ongoing processes

e-invoice complete, task process, master data process /// modules: JobArchive, JobIris

Planned processes

Vacation process • Characteristics: Connection to ERP business solution, SmartFix, Order database, automatic item comparison, master data maintenance Project duration: Electronic invoice processing 6 months • more than 1000/day, 2000/day in peak season
On the right track
The first idea that master mechanic Fürst thought of was a digital archive. The reason was the mountains of paperwork that not only had to be processed, but also stored for 10 years. On good days, 300 invoices from suppliers piled up in the mesh boxes of the accounting department. On very good days there are 500 invoices. This paper-based accounts payable processing results is 13 shelf feet full of standard file folders, around 50 per month!
At this early stage, Fürst did not have digitization of AP processing in mind. After he presented the compnay'e mesh inboxes full of invoices - with some numbering more than 350 pages - to a JobRouter partner, it became clear that while a document archive system would create space, automating invoice processing had to be first on the list.
The manual verification of incoming invoices alone employs several full-time employees and slows down throughput times. In the highly competitive online business, this is a critical factor that can affect customer reviews. In the end, Fürst decides to create automated, secure and significantly faster processes including a digital archive solution and greenlights the JobRouter® digital process automation platform.

High speed Accounts Payable processing
Fürst explains why AP processing in the tire trade is so complex. "Tires are a special world that is not solely based exclusively on product numbers." This means, EAN codes have to be recorded along with the age of the tires and the label values of the tire industry. In addition, the invoices of the approximately 450 domestic and foreign creditors are all structured differently. The challenge is to identify the relevant individual items to allow the invoice reader SmartFix to correctly interpret them.
Since the introduction of the JobRouter® digital process automation platform, an invoice with the above-mentioned complexity now only takes 20 minutes to read, check and process. JobRouter® compares the order data found in the system with verified incoming invoices. Complex verifying processes run automatically in the background, including bank reconciliation for suppliers using automatic debit transfer.
Colored in the traffic light colors of red, yellow and green, only items and invoices that have to be manually corrected and approved are shown to employees. The system filters out duplicate purchase orders, shipments and invoices for verification, as well as order total, invoice amount, quantity or price discrepancies for manual reconciliation. Once reconciled, accounting records are automatically created correctly in DATEV format for the tax accountant and transferred.
JobRouter® can be seamlessly integrated into any system environment. As a result, the connection of interfaces is easy, such as the databases with order data and the ERP industry solution for the automotive trade. Ultimately, all digital documents are stored in JobArchive, which fulfills the initial goal intended by Fürst completely. This matched Fürst's passion for automation and technical finesse that can also be found in other area of the business such as the almost fully-automatically tire mounting and innovative vehicle receiving station.
"Expectations fully met!"
Managing Director Fürst expectations of the JobRouter® digital process automation platform have been fully satisfied. The highlight for Fürst is how data can be read from the most diverse documents and made usable. Time spent poring over folders is over. Questions about the state of an order or a shipment can be resolved at the touch of a button. "Employees at all locations are now tackling important tasks in a more targeted and timely manner and they are much more productive," said a delighted Fürst. The integrated escalation level management in JobRouter helps managers to keep track of what has to be done, by whom, and by what deadline. If a task was not processed as planned, the supervisor automatically receives a message and can instruct the team.
For strategist like Fürst, the purchase of the JobRouter® digital process automation platform was a clear ROI calculation exercise. "I compared the purchasing costs with the personnel costs for additional employees. The results show that JobRouter® pays for itself in two years."
The amount of time saved on AP processing - depending on the season - is already between 60 and 80 percent. And this is a good thing, because the 30 person team at the company's headquarter in Rendsburg has to manage rapid growth. From there start selling on eBay to their own ecommerce store, GoodTires.de has enjoyed a great ride. The online retailer's was named 'first' in price category two times in a row in the past two years by consumer rating organization, Testsieger. There is still room to improve for entrepreneurs like Andreas Fürst, who want to to turn market opportunities - and the best available technology - into business success.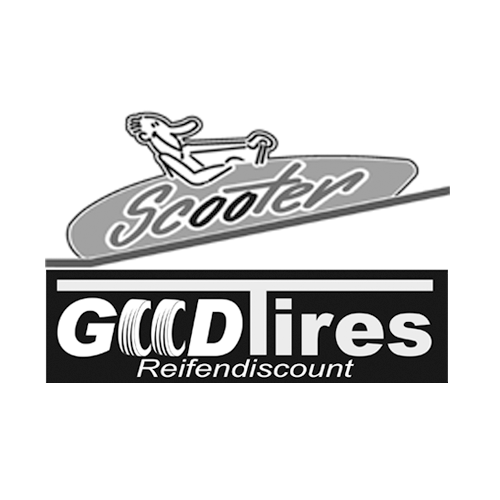 Short profile - Goodtires.de / Scooter Autoservice
The online tire retailer GoodTires is part of to Scooter Autoservice, founded in 1997. Company headquarters are located in Rendsburg, Germany where Andreas Fürst and Andreas Schmidt-Grünberg are managing partners. A new company building was constructed in 2013, where a car parts wholesale business and a high-tech auto shop can be found next to the tire warehouse. Three more branches operate in Neumünster, Germany. There are a total of 50 employees over all four locations, 30 of them at headquarters. Currently, GoodTires is the tire shop with the most sales on the auction site eBay, where Fürst started his tire discount business in 2009.