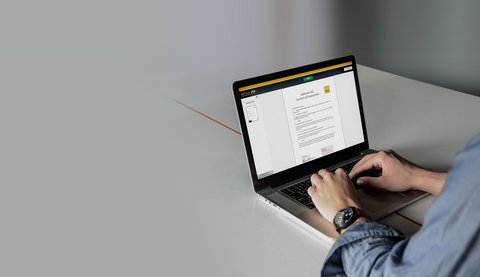 Connect legally binding digital signatures with your business processes
JobRouter® Sign is the seamless integration of legally binding electronic signatures into the powerful process management of JobRouter® technology.
With JobRouter® Version 5, you can now trigger a signature event from any process, send it to internal employees or external partners for approval or signature and then archive it in a revision-proof manner.
The integrated solution is based on the eSignAnywhere technology of the certified trust service provider Namirial. This means that users benefit from two mature and trustworthy solutions that are perfectly networked. With JobRouter® Sign they map efficient business processes without media discontinuity and benefit from unambiguity, transparency and conformity in their daily work.
Learn more about binding electronic signatures with JobRouter