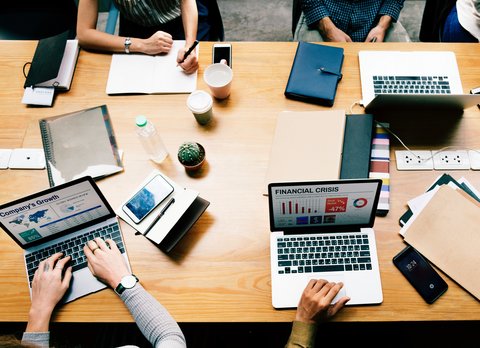 Content-Management
Create your unique digital office with the help of JobRouter® Digital Process Automation
Digital transformation affects the entire company! Your digitization solution should therefore start at exactly this point.
Processes are different in every company, which is why a static solution can never fully meet the requirements for creating a truly digital office. In contrast, the powerful and agile JobRouter® development environment adapts to these conditions. Whether it is the complexity of a process, the varying number of users or version changes - with JobRouter® you can easily define the requirements and implement them in a JobRouter® process. Protect your investments and benefit at the same time from new opportunities through efficient, digital processes.
More than workflow management, more than simple BPM, ECM or DMS
This makes JobRouter® unique
Digitization platform that protects your investments and increases efficiency through true digital processes
Easily scalable technology with unique application framework
Simple, low-code process modeling
Maximum flexibility and expandability through licensable modules
Central solution for more transparency of processes, documents and data
Create multilingual processes across time zones
Speed the transformation from analog to digital processes through Solution Templates
Integrated, multilingual and audit-proof archive
Our pragmatic approach allows rapid project implementation.
JobRouter® is based on standard technologies and the JobRouter® digitization platform is installed centrally on a web server. This has the advantage that standard database systems are used and the user can work with their usual browser. In addition, JobRouter® can be scaled across many servers and can grow with all the requirements of a changing local and mobile workplace - as an on-premise or SaaS license.