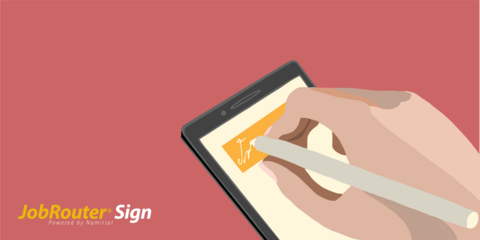 Electronic Signature
Better signing of Non-Disclosure Agreements (NDA) without paper
The electronic signature is replacing signing on paper. Improve efficiency and add traceability to your confidential document workflows.
With this blog we start a series in which guest author Johannes Leser, Managing Director of our partner Namirial Germany, is sequentially highlighting applications for electronic signatures with JobRouter Sign. In this posting, you will learn why you should acquire signatures for non-disclosure agreements (NDA) but can confidentially skip using paper for that purpose.
Non-disclosure agreements – where are they necessary?
Agreements on non-disclosure play an important role in both external and internal communication.
Before a negotiation begins or while it is under way, business partners often exchange confidential information, data and documents. It is strongly recommended to document agreement on non-disclosure of clearly defined confidential information to third parties with significant evidence. In addition, it may be important to commit subcontractors and consultants to secrecy. In rare cases you might require providing evidence of a non-disclosure agreement in a court case. Consequently, you are better off being safe than sorry.
Documenting an agreement on non-disclosure of trade and business secrets with the employees of the own organization is at least as important as handling confidentiality with external business partners. EU Directive 2016/943 (Directive on Know-How) is governing the protection of confidential know-how and business information against their unlawful acquisition, use and disclosure. The directive has been transposed into national law in most EU member states, such as the Law on Protection of Business Secrets (GeschGehG) in Germany. Anyone who wants to take legal action against the violation of business secrets must now be able to prove "appropriate secrecy measures". Before the directive on know-how went into force the subjective will to secrecy was sufficient. Here, many companies need to take action to document non-disclosure agreements which are up to date and deliver significant evidence.
Correspondingly, EU Regulation 2016/679 (General Data Protection Regulation, GDPR) stipulates that employees are to be bound on confidential handling of personal data and protection of data secrets with respect to their processing.
Oral vs. written non-disclosure agreements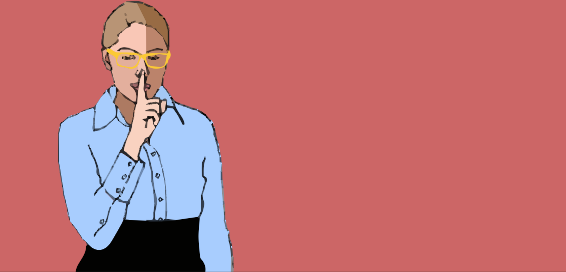 In principle, there is no special form provision for non-disclosure agreements in almost all jurisdictions around the world. Specifically, there is no obligation to apply a written form also in countries known for their strict regulation on other types of agreements like Germany or Switzerland. Non-disclosure agreements are also referred to as confidentiality agreement, confidentiality statement, confidential disclosure agreement, proprietary information agreement, or secrecy agreement. In short, these agreements may be concluded orally.
However, for several good reasons fewer and fewer organizations purely rely on verbal agreements on non-disclosure. In the case of a dispute, it is crucial that an organization can prove agreements have been concluded effectively and verifiably.
Nowadays most non-disclosure agreements are still printed on paper, sent, signed by hand, sent back and transferred into paper archives. Some companies scan the agreements, digitally archive them and destroy the paper originals. A complicated, expensive and time-consuming process. Moreover, if the sole purpose for printing paper is to capture signatures on paper such processes are not environmentally friendly, wasting precious resources.
Enhance efficiency in the digital office: Introduce digital signing of NDAs
More efficiency in a digital workplace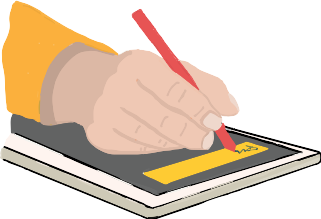 The good news: It can be done without paper - easier, faster, cheaper - in short: better. With JobRouter Sign, non-disclosure agreements can be signed quickly, easily and conclusively. JobRouter Sign is based on the workflow used by many companies around the world by Namirial, a trust service provider that uses various methods to create electronic signatures of different types. For the purpose to provide all types of electronic signatures Namirial is certified as a qualified trust service provider in accordance with EU Regulation 910/2014 (eIDAS).
Every signer can conclusively sign on a device of his choice, whether smartphone, tablet or desktop. Senders of agreements to be signed can also automatically specify when their contacts should be reminded of pending signatures. And all this directly from the familiar JobRouter environment.
For the signing of non-disclosure agreements, the use of advanced electronic signatures is recommended based on the evidential value. This type of signature can be unambiguously assigned to the signer, allows identification of the signer and is associated with the data signed in this way so that subsequent modification of the data can be detected.
After signing with JobRouter Sign, the authenticity of a signed confidentiality agreement can be easily verified in any PDF reader. In addition, there is also an audit trail for each signed document, in which all actions involved in signing with time and date are traceable.
Signing without paper is therefore not only easier, faster, cheaper, but also safer, more conclusive and more resistant to manipulation. Hence there are many good reasons to sign non-disclosure agreements better with JobRouter Sign.
Centrally manage updates of non-disclosure agreements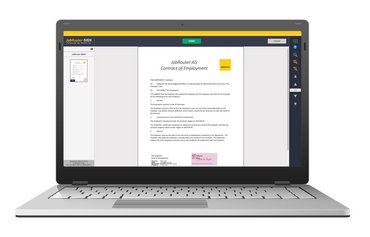 In recent months, we have received more inquiries whether it is also possible to send updated versions of non-disclosure agreements to all employees at the same time. Short answer: Yes, sure. In their existing NDAs many companies have neither handling of information covered in social media, cloud services, or cross-company collaboration platforms. Therefore, they must create and distribute new versions of their non-disclosure agreements and ultimately have them signed. Thanks to JobRouter Sign managing and signing NDA can now be done quickly and easily even if you have to address a large workforce.
Every process in the JobRouter digitization platform is based on a stored rights and role management. As a result, tasks and personal information can be managed and controlled centrally. Each employee only can access information he is allowed to see and, given the additional user rights, also edit. Hence the company does not have to worry about anything else: If a new version of a non-disclosure agreement is available, it will be automatically sent to all employees while signing is orchestrated and executed using JobRouter Sign. Depending how the signature process is set up signers might be done with just one click.
Non-disclosure agreements are just one example of the many uses of JobRouter Sign. Upcoming blog posts will feature other use cases.
The information provided in this blog post does not replace individual professional legal advice in which the specifics of the individual case are taken into account. The intention of this blog post is to provide initial indicators for a possible interpretation of the legal framework.