Closing the distance
Industrial lighting manufacturer automates order processing to link plants 3,000 miles apart
A fast growing US industrial lighting manufacturer was opening a second facility on the west coast and used the JobRouter® Digital Process Automation Platform to replace a paper-based order process so both plants could work together.
Challenge
You can't walk across the hall anymore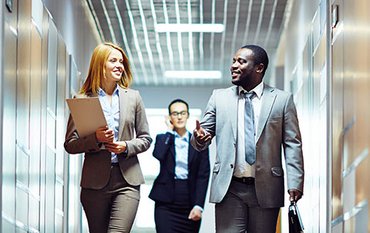 This manufacturing company has seen significant growth over the past few years and was ready to expand. They wanted to duplicate not just the production facility but also their sales and customer service department as well. That meant that the current paper-based ordering process was not going to work anymore. When your teams are 3,000 miles apart, you can't walk across the hall and get an answer or a signature anymore.
SOLUTION: JobRouter connects and converts east and west coast teams into ONE team
Solution
One seamless process, one seamless team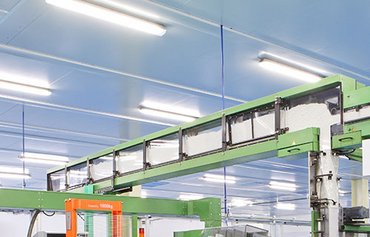 JobRouter was used to take the company's manual ordering process and convert it into an automated online business process. The new process ensured consistent execution and provided real-time visibility into PO processing and order status. Change notes, credit checks, customer engineering specifications and approvals are all captured and tracked. The new ordering process contributed to the smooth and successful roll-out of the second facility. Both loccations are able to work as one. The two teams are able to provide back-up and support to each other - as if there was no distance between them.
Results and benefits:
​Converted to streamlined online process
Teams support and fill-in for each other
Roll-out at new plant was faster and smoother
Complex routing was automated based on business rules
Real-time visibility of order status
​Process collects input from all departments before orders reach production floor
Order processing is now 100% consistent
Powerful custom reporting
Built-in audit trails​
Real-time monitoring of performance