JobRouter - JobMail Connect Module
The easiest way to archive emails
The JobMail Connect module allows emails to be archived by integrating JobRouter archives into Microsoft Exchange and Outlook versions from 2010 on. You can archive your business relevant emails directly from the email client to unburden your email system and to create a central depository in the document pool. Your archived documents are stored with a built-in audit trail, are archived long-term, and can be retrieved by you any time.
Already archived documents are recognized by JobMail Connect. Storing them a second time is avoided!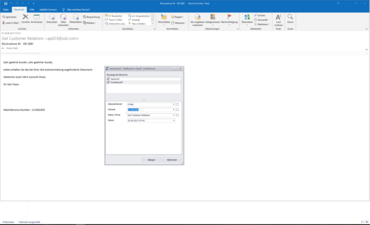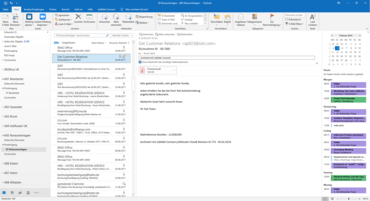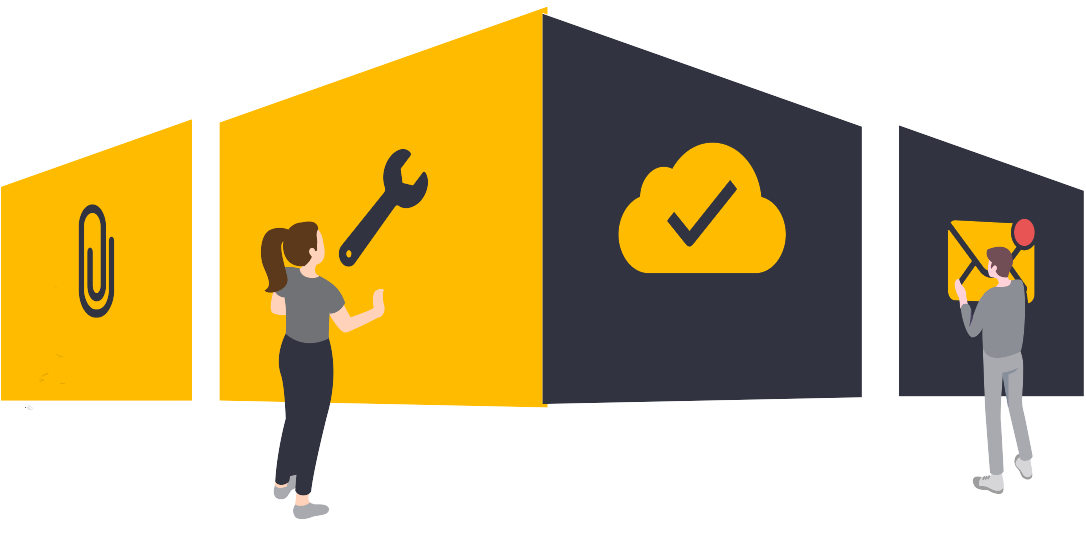 Individual emails and/or attachments are archived directly from the mail client in either the long time format (PDF) or the ordinary Outlook format (MSG). Archived mails can be searched via JobArchive or directly in the mail client. Optionally, emails can be marked as archived or cleaned up. Non-storage-intensive email text can be kept in the client.
Individual filing screens that allow manual entry of index terms can also be set up. The simple dialog-supported index mapping allows you to assign any header information to the archive fields, such as an order, task or project reference. Presetting fixed fields as well as expanding the index data via SQL queries offer possibilities to select and add index data from external sources. When used properly, JobMail Connect meets the legal requirements for storing tax-relevant digital data and is also compliant with regulations such as Basel II, Sarbanes Oxley (SO) or IFRS.
JobMail Connect module features
Full integration into the Outlook Mail client
Archiving in PDF or genuine MSG format
Expanding index data by fixed values and individual storage screens
Optional SQL queries to expand the index
Marking and clean-up of emails
Integrated online update and automatic configuration distribution via email
Archiving and retrieving directly from Outlook
Outlook 2010 fully supported