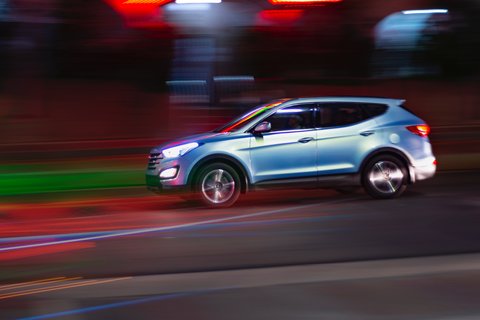 HR Processes
Global Engines is digital all the way: From vacation requests to fleet reporting and field staff reservation requests.
Currently Global Engines handles around 30 processes with JobRouter: from vacation requests to fleet reporting and field staff reservation requests.
Three factors describe the core of the automotive sector: Design, production and vehicle sales. That's why the success of car dealers depends strongly on the integration of these three macro-phases of the vehicle life cycle, as well as on the ability to fulfill consumer expectations and regulatory requirements. This multidisciplinary approach and the "product, project, and process vision" are essential for all experts working in the automotive industry.
Global Engines recognized and understood these basics at an early stage. It was the first company in the automotive sector to implement its digital process automation strategy through the JobRouter digitization platform.
Advantages
JobRouter features and benefits:
Reliable, secure and flexible IT solutions, which can be adapted easily to changes in company strategy and business processes
Compliance with internal regulations
Secure and orderly executed processes
Reduction of investments in connection with the necessary quality assurance
Shortening of execution times, which leads to a better on-schedule performance
Project details
Client

Global Engines

Industry

Automotive Industry

Employees

500 Worldwide
Ongoing processes

Vacation approvals, fleet management, reservation requests, expense and overtime reports, travel authorization request ...

Planned processes

Budget administration within the corporate group //// Instances: 30 instances / day Database: MS SQL License: JobRouter® Enterprise Edition
Problems arising from a large number of applications formed the primary focus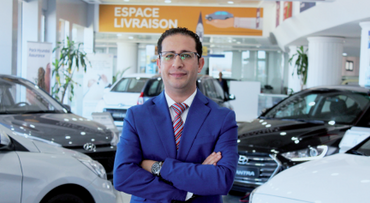 Before the integration of the JobRouter digitization platform numerous traditional manual processes and isolated solutions were in use at Global Engines. Furthermore, custom applications were created for each company of the group. This large number of tools made it almost impossible to centralize management or optimize processes.
IT Director, Younes Fakir explains that traditional ERPs are limited by a great number of constrains when it comes to things like complex requirements, redundancies and unnecessary re-entries. In the worst case these limitations can cause the loss of important documents. The JobRouter platform easily meets all requirements and enables optimized process management, from draft to archiving.
When "click" finally comes!
The initial trigger for the change was a specific requirement in the HR department: They wanted to be able to process time-consuming and lengthy tasks more efficiently. HR processes were chosen to be digitized and automated as the first phase in a larger, company-wide digital transformation initiative.

JobRouter® has proved to be a success – and is enhancing the comprehensive digitization process at Global Engines
That's why Global Engines started to implement the JobRouter platform in their HR department first. User training, process definition and preparation for implementation only took one week. The knowledge transfer went so smothly that users were quickly and completely prepared to manage their own business processes independently.
All users and especially the IT team quickly became familiar with the new technology. The simplicity and user-friendliness of the system was highly appreciated. In fact, the IT team of Global Engines was able to perform optimized configuration of the business processes after the knowledge transfer. This encouraged the top management of the company to extend the use of the JobRouter platform to all departments.
A new solution
Powerful and innovative components increase productivity!
The management of the company-wide information system (IS) provided a fixed budget. With integration of a central platform, it is possible for companies to achieve savings in the further development and maintenance of their system by connecting to existing applications and by reducing the complexity of the system landscape.
Implementing JobRouter as a central platform is exactly what Global Engines needed, as it can be linked to ERPs and third-party applications. As a result, it is now possible to execute and manage numerous operations company-wide and a lot of problems were solved. At the same time, management has a better overview of all processes in their information system. This is supported by further indicators, such as business rule services, reference data, and interfaces, etc.
Since the launch of JobRouter, productivity at Global Engines increased from 20 percent to 30 percent between 2015 and 2018. This productivity gain is clearly noticeable and necessitates business-critical changes in areas where the digital transformation is not immediately visible, but is still very effective.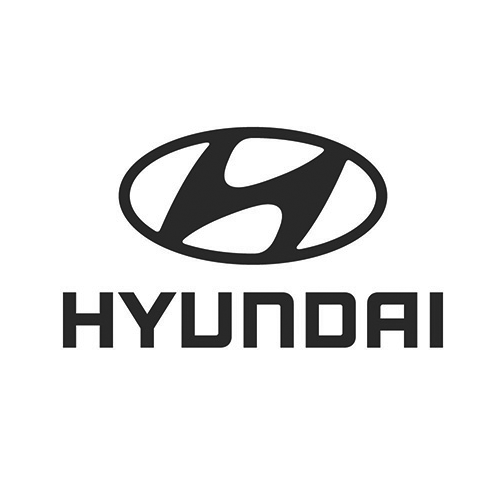 Short profile Global Engines
Global Engines (exclusive importer of the Hyundai brand) is part of the Bugshan Marokko group, which was founded in 1925 and is located in Jeddah, Saudi Arabia. Bugshan is one of the largest corporate groups in the Middle East. With subsidiaries in Morocco, Algeria, Yemen, Egypt, and the United Arab Emirates, the Bugshan Group is active in different segments, such as automotive, perfume, luxury cosmetics, electronics, real estate, tourism management, construction equipment and tires.