Paradise for researchers
Electronic receipt of goods processes support quality assurance and boost productivity.
What do crocodiles, toads and beaded lizards have that researchers would like to have? Peptides! Peptides are short chains of amino acids that, for example, are found in the animals' saliva or other glandular secretions. These and other protein building blocks that appear in nature can be synthetically constructed by peptide synthesis. That is why every single day, wish lists from scientists all over the world arrive at Iris Biotech, which specializes in the raw materials for peptide synthesis. Since 2015, the JobRouter® digital process automation platform has simplified the reagent retail company's complex goods receiving process.
Scientists always need new substances to research therapies and to manufacture medicines. Especially in organic chemistry, these substances come from the most exotic corners of the world. The search for the suitable substances with the right quality and quantity is complicated, as are purchasing and importing. Research institutes, university laboratories and R&D departments in the pharmaceutical and biotech sectors count on specialized dealers like Iris Biotech. The life science retailer has over 6,000 reagents - from a few grams to a few kilos - in its portfolio. Most of them are unusual amino acids that are important building blocks for drug development or the transport of drugs in the human body. These so-called building blocks are also in demand in drugs, vaccines and antibiotics and are researched and applied in the fight against diabetes, cancer and Alzheimer's disease.
Benefits
Electronic goods receipt with JobRouter®
Makes significantly shorter processing times possible
Increases efficiency through the elimination of paper reports
Increases transparency; current statuses are visible at all times
Works with every interface and works independently of the system
Is highly flexible and scalable
Simplifies quality management procedures and methods
Is compatible with Industry 4.0
Project details
Client

Iris Biotech

Industry

Life Sciences

Employees

17

Instances

4.000 / year
Database

Microsoft SQL, ERP BüroWARE

Ongoing processes

Goods Receipt, Audit Trail, Offer Management process

Planned processes

Update to JobRouter® 4.0, setup of a test system for future process development //// 4000 instances per year /// special features - integration with ERP BüroWARE, MS SQL database
"Looked for a solution that fits many interfaces that also supports quality management for a long time"
The control of incoming goods is just as complex as the industry itself, because substances that are potentially toxic or deadly must be extensively documented in a traceable way and accompanied by analysis certificates, most of which are mandatory. For a long time and in every direction, Managing Director Steffen Tropitzsch looked for a software solution that was absolutely secure yet flexible enough to digitize and automate the majority of their manual receipt of goods process. In 2015, he found it – right on his doorstep.
Saved an hour a day from the very beginning
IT software and system company ProComp presented the JobRouter® Digital Process Automation platform to Tropitzsch - and a new process was up and running within two months: "We had a really good feeling when we heard that Fresenius Medical Care had also implemented JobRouter®. Our system was set up on a Wednesday, we started working with it on Thursday and by Friday we figured out that we were immediately saving a lot of time", remembers Steffen Tropitzsch.
By simply automating the creation of their three-page receiving reports, the savings alone were an entire hour a day! Because the process, which sounds like it is just - looking, unpacking, marking off, and transferring - is actually a very time-consuming process in this highly regulated industry. First, order data are compared with the goods delivered. This takes place for every individual item in a delivery and is now taken care of by the receiving report, which is automatically started in JobRouter®. The JobRouter process accesses the ERP BüroWARE system via a database. Even before the parcel is opened, the employee in charge knows what analysis certificates they should find in the package. The predefined transport temperature, batch number, quantity, supplier header data and much more are listed in the document. Then, the employee examines the packaging, checks the temperature of the product that was delivered and determines whether the cold chain has been maintained.

After the examination of the incoming goods, the process is forwarded to quality control within JobRouter®. There, the incoming goods are batched and processed piece by piece. After another check of various parameters, Iris Biotech labels and analysis certificates are created. In order to be one hundred percent certain that they contain the correct data, they are transferred to another quality control employee through JobRouter® and checked by this employee.
After final approval by quality control – the process includes test criteria, documents and notes via JobRouter® – the incoming goods are automatically booked into the merchandise management system.
Tricky special symbols, clever alternatives
For example, if a vial containing a peptide is to be sent to a customer on the same day, it will be re-labelled and provided with all necessary parameters and certificates on letterhead with the Iris Biotech logo. This step is also a sub- process in JobRouter®, that, due to chemical character sets and over 6,000 various products, was somewhat complicated to solve. Instead of getting bogged down in endless programming work, a shortcut was taken from existing Word documents. These are easily downloaded from the file server as blank templates, filled in with header data by JobRouter®, edited if necessary and then beamed to quality control along with the original certificate. Here, among other things, it is ensured that the customer as well as the supplier are qualified to work together as well as eligible to supply or entitled to receive the substance, and every customer receives the batch that is explicitly intended for them. Before the merchandise starts its journey through the post, it undergoes a strict, final check in accordance with the "four-eye principle".
Integrated offer timer
A Microsoft SQL database was also brought in to the IT landscape at Iris Biotech at the same time as JobRouter®. It extends the limits of the ERP system and is also an ideal playground for JobRouter®, as it collects and stores all the data that the digital process automation platform needs to make daily work more efficient and pleasant.
Tropitzsch, who has a degree in business administration, raves about the new overview of special offers because substances that are difficult to obtain have to be requested manually and handled outside their online store. "We used to list our offers in an incredibly long and complex Excel spreadsheet that no two employees could work in at the same time. Now we process these offers with JobRouter® in a very smart and elegant way and we have also transferred all of the old data to the database. Today, JobRouter® also reminds us to follow up if an offer does not lead to an order. With a few clicks, sales knows who has already requested the substance, the price at which it can be offered or if it has already been delivered. Therefore, the supplier doesn't have to be asked for a bid again. The high level of responsiveness is also a benefit for our customers. With JobRouter®, we quickly and easily ensure that different buyers are given uniform and therefore fair prices."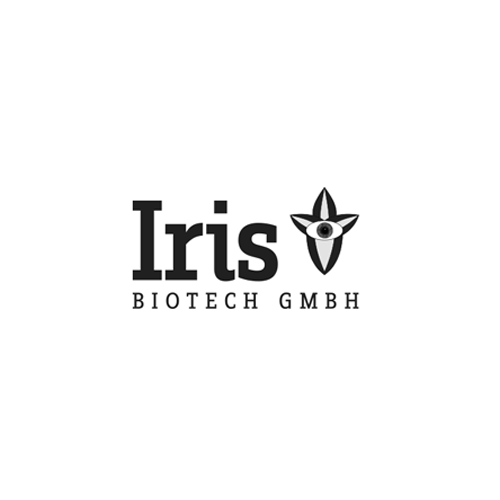 Short profile Iris Biotech
Iris Biotech was founded in 2001 in Marktredwitz, Germany with an original product range of 50 substances. Within 15 years, a portfolio of well over 6,000 products was built up, which continues to grow steadily. The managing director of Iris Biotech, Steffen Tropitzsch, comes from a business family specialized in reagents and is continuing the passion for the world of organic chemistry into the fourth generation. The main items in the business are reagents and application technologies for peptide synthesis, drug delivery systems and diagnostics. The customers for this company, which is active worldwide, come from more than 30 countries and are established in medical product research, institutes of higher education and research institutes. The trading house also takes over sales of newly-developed substances for start-ups and spin-offs. The company's employees include chemists and biochemists, chemical engineers, chemical technical assistants and employees with commercial backgrounds from the transportation and administration sectors.