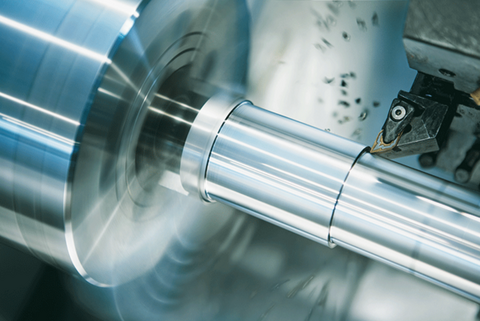 Great Cut
Knuth automates technical documentation process and electronic invoice workflow with JobRouter
KNUTH Machine Tools is a worldwide supplier and leading manufacturer of machine tools and accessories for milling, cutting and sheet metal working. When it comes to technical documentation and electronic invoice processing the owner-managed company relies on the JobRouter® digital process automation platform.
Technical documentation for globably sourced machine tools
In a globalized world, trimmed for lean production, every system downtime has an effect on productivity. Defective parts can cripple whole production chains or lead to recalls costing millions. This makes it all the more important to have current, comprehensible and complete documentation that supports safe operation, covers any conceivable errors, and outlines maintenance intervals and spare parts procurement. Technical documentation at KNUTH Machine Tools faces an additional challenge: Managing the connection between their own machine program "Made by Knuth" in the German language and the many other foreign-language documents required for trade products from all over the world.
Advantages
Electronic invoice processing with JobRouter and the JobFerd module
Enables fully automated invoice processing that is compliant with European ZUGFeRd standard
Is the interface between invoice receipt and processing
Reads invoice data on position level and makes manual data recording redundant
Supplements electronic invoices by collecting data from an ERP system
Enables complete invoicing in a customized document layout
Advantages
Management and control of technical product documentation with JobRouter®
Supports web-based, decentral,and collaborative cooperation
Updates versions and saves them in a traceable/auditable archive
Is especially interface-friendly and open for connection to other systems
Enables the programming of any number of up- and downstream sub-processes as well as completely new processes
Project details
Client

KNUTH Machine Tools

Industry

Machine Tools

Employees

400 globally
Ongoing processes

Incoming and outgoing invoice processing, connection to Salesforce, creation of additional offers

Planned processes

Connection to website, connection to the accounting software /// Special features: Integration with APplus ERP, Salesforce CRM, and Website
The Challenge
Archiving and Provision
"We have had a hard time getting the data on purchased machines and products and to verify the quality of that data for our customers and partners", Veit Becker remembers. He is Marketing Manager at corporate headquarters in Wasbeker, Germany and is responsible for international project coordination at KNUTH. For his colleagues it is a challenge to ensure that technical documentation is complete and received on time – which means before delivering the product. At the end of an intensive search for suitable software, the company decided on the JobRouter digital process automation platform. The JobRouter partner presented not only the possibility for automated processes and digital documentation but also electronic invoice processing. The system made a big impression on the decision makers at KNUTH, offering not only marketing and sales solutions, but also many added advantages for other departments and for cost-saving potential.
Requirements and goals:
Faster collection and verification of technical documentation
Automated processes and digital documentation
Electronic invoice processing
Cost-savings and reduced delivery times
Relief in case of language barriers
A great deal of documentation arrives from the Far East, as most of KNUTH's suppliers are located there. This not only complicates communication. "We need enough time to check, translate, and correct the documentation before we to pass them on to our clients," Veit Becker outlines the objectives.
A workshop with the JobRouter partner was held to define the current state of the process. When are documentations requested? How do they get to headquarters? How are they checked and processed? Two important goals were defined in the workshop. To make sure that the translated documentation is ready in time to ship with the machines. And to ensure that the most recent version of the documentation is always available.
After extensive preparations, the JobRouter process was quickly and easily drawn up. After two short days of training, staff were actively using the system and introducing the new process to their Far East suppliers by web conference.
Fine tuning the running process
The new process was fine tuned while it was running as opportunities for further optimization were identified. Functions for sorting, arranging, and searching were added and a tricky data transfer was improved.
Connection failures or data volume restrictions sometimes interrupted large data transfers. To solve this problem a new upload option was created. Now suppliers from Asia are able to upload their documents to a standard website. JobRouter automatically collects the documents from that website and transfers the data to a process. Now – validation, translation, correction, and release can be handled clearly and traceably.
JobRouter® processes in the background
The same applies for other staff, who are not working in the headquarters. They don't work in a workaround either. They use the prepared and transferred data and documents processed by the JobRouter digitization platform - in the cloud. A new process interface was added so staff from other departments can access required documents without problems. The documents are refined by JobRouter and transferred to the ERP system APplus, where they are made available.
Structured and reliable information availability was a central objective. Before JobRouter, requirements for machine documentation were processed manually: One employee had to search for the appropriate document, upload it as an email attachment and send it to the respective client. With JobRouter, this manual effort isn't necessary any more.
It works: electronic outgoing invoices
At the end of 2016, after the success of the technical documentation process, the company started a second process with JobRouter. Knuth implemented an electronic accounting process that complies with the European ZUGFeRD standard. "The work went quickly. After two or three weeks we were able to test the process and now our electronic outgoing invoice process run perfectly", Veit Becker sums up. Invoice data are sent in XML format together with a PDF/A3 file by default. It is an advantage that XML data in machine-readable form can be processed automatically - without human interaction. Simply put, invoices are now paid automatically. This assumes, of course, that the receiver possesses the appropriate software and that invoice data matches order data.
E-invoices for machine tools
For machine tool expert KNUTH it is important that invoices for globally sourced machines can be processed digitally.
Veit Becker praises that "electronically generated outgoing invoices are less error-prone than those that are processed manually." The JobFerd module pulls invoice and contact data from Knuth's ERP system, and creates a ZUGFeRDconform invoice in PDF format. Standard text is automatically included and the PDF is displayed for review. The accounting department only has to checks the data before it sends the invoice with the touch of a button.
This automation of invoicing for machines also has an impact on spare part invoices. Now, incoming invoices are also processed automatically with JobRouter. Header and invoice data are captured by OCR scanner, picked up by JobRouter and transferred to the ERP system. Invoice dispatch and audit-proof archiving are handled automatically.

Conclusion: "Well received by all"
Veit Becker is happy to provide information on the feedback he receives internally and from partner companies: "Staff from the technical department are very positive. Our colleagues from the Far East are also pleased with the simplification in the structuring of technical documentation. The sales department is not only pleased with the invoice builder but also with other projects, which we have realized together with JobRouter. The process innovations are very well accepted among all our colleagues."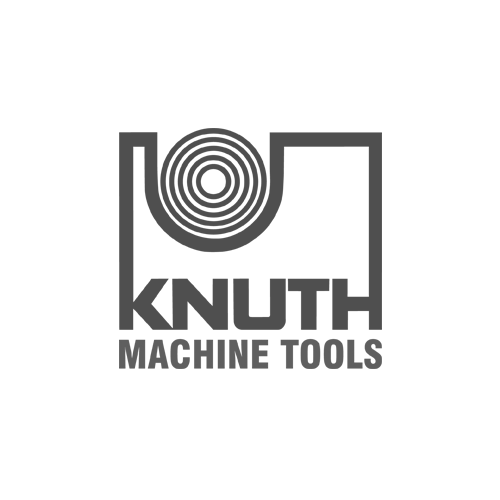 Short profile KNUTH Machine Tools
Founded in 1923, Knuth Machine Tools is a leader and worldwide supplier of conventional and CNC-controlled machine tools and accessories for cutting, milling, and sheet metal working. In addition to imported precision machinery, the company began offering its own line of CNC milling machines with highly efficient servo technology in 2013. Customers include more than 100,000 companies – from small handcraft businesses up to large enterprise companies. About 100 of the globally employed staff works in the headquarters in Germany. With sites in more than 40 countries, including branches in Russia and Romania, South Africa and the United States, KNUTH has its finger on the pulse of regional markets and guarantees on-site advice and service for customers.